You are here
Experts suggest healthy alternatives to sugary Ramadan sweets
By Suzanna Goussous - Jun 08,2016 - Last updated at Jun 08,2016
Nutritionists recommend stuffing qatayef with nuts, as they contain healthy fats and omega acids, or low-fat cheese (Photo by Hassan Tamimi)
AMMAN — As Ramadan begins, many look forward to a month of sugary desserts, but experts suggest modifying these traditional sweets or choosing healthy alternatives to avoid weight gain and health problems.
Qatayef is one of the most popular treats exclusive to the fasting month, served as dessert after the fast-breaking iftar meal at sunset.
To make the dessert, pancakes with a yeast-risen batter are stuffed with cheese, nuts, chocolate, or cream, then either fried or grilled and infused with a dense sugar syrup.
Dietician Razan Shwayhat says breaking a dish down into its main ingredients can help in finding ways to make it healthier.
"Qatayef, for example, consists of milk, semolina, cheese, nuts, or cream. To enjoy our favourite Ramadan desserts, we have to avoid frying, and limit the amount of oil and stuffing used," she told The Jordan Times.
To avoid health disease, qatayef can be stuffed with nuts, as they contain healthy fats and omega acids, or low-fat cheese, Shwayhat suggested.
"Another trick for a healthier Ramadan is to add cinnamon to qatayef for a sweeter flavour and to cut down on the need for sugar syrup," she added.
For shop-bought sweets like Halawet Aljibn it is harder to know the ingredients, but a small portion of the sweet cheese rolls probably contains around 180 to 200 calories, the nutritionist said.
"One should control the sugar intake when it comes to sweets made in shops," she added.
The dietician advised the public to replace sweets with stuffed dates, which provide health benefits and are rich in fibre.
Two medium-sized dates contain around 60 calories and 15 grammes of sugar, Shwayhat added.
Muhallabieh, a milk-based pudding, can also be made with healthier ingredients, she said.
"Skimmed milk, oats and cinnamon can be used to serve Muhallabieh. This makes a cup of calcium, protein and fibre," she explained.
Chef Omar Sawalha said the dessert served depends on the main course of the day.
"If one has a plate rich with carbohydrates for iftar, it is best to reduce carbohydrates in the dessert," he told The Jordan Times.
Sawalha advised consumers to use the sugar-free syrup, usually consumed by diabetics, to enjoy Ramadan's desserts.
Nutritionist and health expert Shatha Hatamleh said each teaspoon of sugar syrup contains around 100 to 150 calories.
"Calories found in desserts are lost easily. They are empty calories, one feels hungry and tired after eating them," she told The Jordan Times.
One normal-sized piece of qatayef has around 500 calories with the syrup, according to Hatamleh.
Dietician Susanna Haddad advised using home-made cream for the qatayef stuffing, which cuts down almost three-quarters of the calories.
"This can be done by using low-fat or skimmed milk and starch. This recipe is filled with protein and no fat," she added.
Smaller-sized qatayef, known as qatayef asafiri, contain around 120 calories each, according to Haddad.
"Qatayef could be stuffed with apples and cinnamon, or banana and cocoa, or pressed dates and nuts. These recipes have less than 20 calories per piece with a Ramadani touch," she told The Jordan Times.
The dietician added that consumers could still enjoy their favourite Ramadan sweets, but with a lower calorie intake.
"They can add their favourite fruit to the desserts to include more fibre and vitamin-rich foods, like dates, pressed dates and honey," she noted.
Experts agreed that the best time to eat dessert is around two hours after iftar. Around two litres of water should be drunk between the iftar meal and the pre-dawn suhour meal, to ease the digestion process and avoid long-term health problems.
Related Articles
Jun 16,2015
AMMAN — As many families start training their children to fast in Ramadan, a balanced diet containing all the nutrients is necessary to guar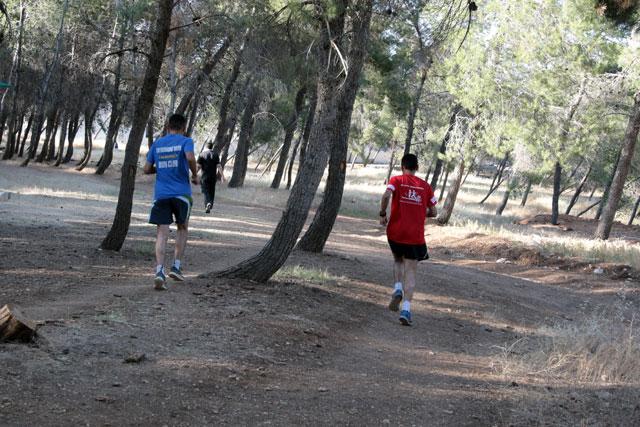 May 31,2016
AMMAN — As some see in the fasting month of Ramadan an opportunity to lose weight, health experts said the best time to practise sports is i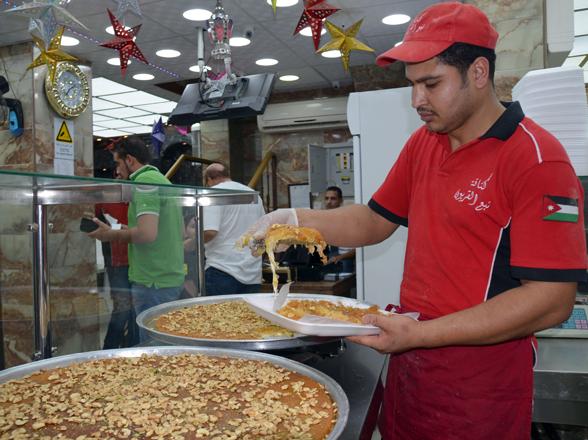 Oct 05,2015
AMMAN — Over 90 per cent of Jordanians prefer sweet snacks to salty ones, with kunafa and cakes being the favoured ones, according to a nutr
Newsletter
Get top stories and blog posts emailed to you each day.