You are here
Financial education added to curricula at 3,387 private, public schools
Move aimed at creating financially savvy generation
By Laila Azzeh - Dec 05,2016 - Last updated at Dec 05,2016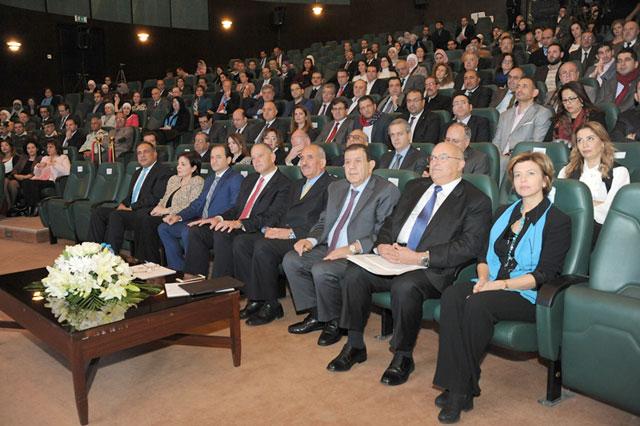 Deputy Prime Minister for Services and Education Minister Mohammad Thneibat attends a ceremony to launch the Financial Education Programme in Amman on Monday (Photo courtesy of INJAZ)
AMMAN – Since financial literacy is seen as a prerequisite for comprehensive development and economic growth, students from the 7th to the 12th grades are now being introduced to financial education.
Money management, saving and other basic financial skills are being taught as part of the Financial Education Programme, introduced to more than 350,000 students nationwide as part of the curricula.
Monday marked the official launch of the programme, which is initiated by the Socio-Financial National Committee in cooperation with the Education Ministry and INJAZ.
The initiative itself is part of the Central Bank of Jordan's (CBJ) strategy for financial inclusion, designed to improve financial awareness, protect service recipients and support online payments.
"The financial educational material introduced to students helps bridge the gap between financial knowledge and behaviour, while acquainting students with basic economic and financial concepts, such as financial planning and investment," said CBJ Governor Ziad Fariz.
He noted that this would enable students to manage their finances better, thus taking better financial decisions in the future.
Deputy Prime Minister for Services and Education Minister Mohammad Thneibat agreed, stressing that financial awareness is an inseparable aspect of the educational system as a whole.
The implementation of the financial education programme in schools started last year with the introduction of a special booklet as part of the curricula, while 4,421 teachers have been trained by INJAZ to teach it.
Thneibat highlighted that the complex social and economic difficulties facing Jordan require adopting curricula that equip students with the necessary academic and vocational skills to persevere.
"Studies, for example, show that the majority of Jordanian adults have not developed smart saving habits," the minister said.
With more than 3,387 private and public schools currently teaching the new booklet, INJAZ CEO Deema Bibi said that by 2020, all of the Kingdom's private, public, military and UNRWA schools will be teaching the material.
She underlined that financial exclusion continues to be a problem in Jordan and the Arab world, citing studies that show that only 25.5 per cent of Jordanians have bank accounts.
"Furthermore, only 4.5 per cent reported having taken a loan from any financial institution last year," she said, noting that this "says much about the level of financial inclusion".
Monday's ceremony included a panel discussion that featured economists and educators who discussed the way education can play its role in economic development.
The Financial Education Programme is implemented with the support of the Association of Banks in Jordan, banks operating in Jordan, Abdul Hameed Shoman Foundation and Al Hussein Fund for Excellence.
Related Articles
Sep 29,2014
INJAZ and Visa, the payments technology company, on Monday announced a strategic partnership to deliver financial education to 1,000 students in schools across Jordan.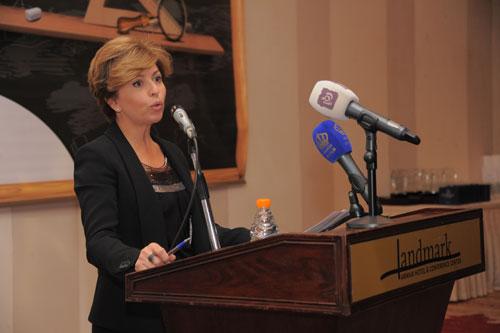 Apr 09,2015
As its name connotes, INJAZ (achievement) has been able to make strides in one particular area that is deemed challenging to young Jordanians — knowing what they want to do after finishing school, according to the NGO's members and volunteers.
Nov 01,2014
Minister of Education Mohammad Thneibat on Saturday said the new school curricula are designed and authored by Jordanian academics, without any external input.
Newsletter
Get top stories and blog posts emailed to you each day.