You are here
First Arabic Netflix series starts filming in Jordan
By JT - Aug 13,2018 - Last updated at Aug 14,2018
AMMAN — Netflix, the world's leading Internet entertainment service, has announced that its first Arabic original series began shooting in Amman on Sunday.
"Jinn", which will bring Middle East folklore into the modern world, explores contemporary themes of Jinn mythology (genies or supernatural creatures in early Arabian and later Islamic mythology) with a coming of age supernatural story about friendship, love and adventure, a Royal Film Commission statement said.
The series is expected to be shot in Petra, Wadi Rum and a dozen other locations in Amman over 10 weeks, the statement said, adding that approximately 55 Jordanian crew members — including trainees and interns — will be working on the production.
Produced by Kabreet Productions, the drama is directed and executive produced by Mir-Jean Bou-Chaaya (Lebanese director of "Very Big Shot") and executive produced by Elan and Rajeev Dassani (producers of short film "Seam"), with Elan serving as head writer.
Jordanian director of Sundance Award winner "Captain Abu Raed", Amin Matalqa, will be directing the last three episodes of the six-episode series, which is expected to launch in 2019, according to the statement.
Featuring a cast of talent from the region, "Jinn" will follow a group of Arab teenagers as their friendships and budding romances will be tested by the supernatural forces of Jinn.
Erik Barmack, vice president of international original series, was quoted in the statement as saying: "At Netflix, we're always looking for local stories with an interesting and relatable perspective to bring to screens all over the world."
He added that "Jinn" aims to create a show in Arabic that tells the life of young people in the Middle East in a "real, authentic and action-packed" way.
For director Bou-Chaaya, "it has been a great experience working with Netflix so far, both on a creative and production level. It has been a very collaborative partnership where we have felt empowered to bring Jinn to life through our own creative vision with authenticity at the heart of the show."
Related Articles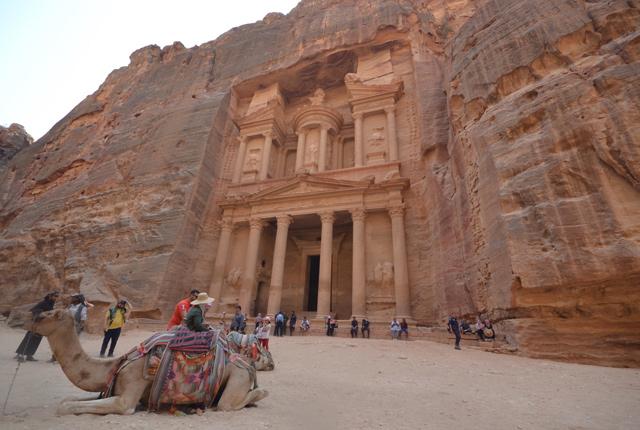 Mar 13,2018
AMMAN — Netflix's upcoming first Arabic original series, which will be filmed primarily in Jordan, is expected to further highlight the beau
Mar 22,2018
AMMAN — Wadi Rum tour guide Hussein Suweilheen, who took part in the acclaimed Jordanian film 'Theeb' said many tourists have been asking hi
Apr 10,2014
The battle of the tech giants is now moving into television.
Newsletter
Get top stories and blog posts emailed to you each day.