You are here
Fuheis to host regional singers, poets for cultural festival
By Suzanna Goussous - Aug 02,2016 - Last updated at Aug 02,2016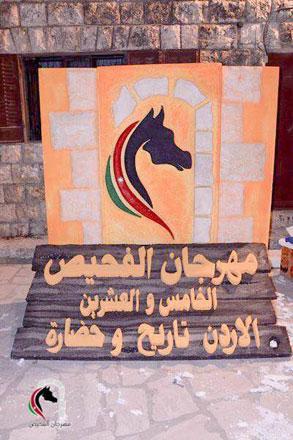 The official logo of the 25th annual cultural festival in Fuheis (Photo courtesy of Fuheis festival)
AMMAN — Visual artists, singers and poets from across the region will perform in Fuheis from Thursday for the municipality's 25th annual cultural festival, organiser Ayman Samawi said on Tuesday.
Under the patronage of HRH Crown Prince Hussein, the nine-day festival will be held in Fuheis' old town, Samawi told The Jordan Times.
"Fuheis festival has a cultural message. A message that proves that Jordan and its neighbouring countries can celebrate art and hold on to our heritage. It is for everyone — for families to enjoy their summer," he said.
The city, around 20km northwest of Amman, will welcome bands and artists from Syria, Palestine and Lebanon to perform in concerts and poetry evenings, said Samawi, adding that Jordanian singer Omar Al Abdallat would open the festival on Thursday with a show in the main auditorium.
On Saturday, Lebanese TV presenter George Kurdahi will lead a discussion panel while local artist Linda Hijazi will host a classical Arabian night, he said.
Lebanese singer Fares Karam will perform on August 8, and poets and authors from Jordan, Lebanon, Palestine and Syria will take the stage on August 9 for a poetry evening, Samawi added.
Jordanian artists set to perform include actor Zuhair Nobani, actress Amal Dabbas, poet and former culture minister Jiryes Samawi, and singers Tawfik Aldalu, Haytham Amer and Saed Abu Tayeh, the organiser said.
Fuheis will host Lebanese singer Melhem Zein on August 11, he added.
Several visual artists from Jordan and Palestine will exhibit their work at the festival, according to Samawi.
Visitors from Palestine, Lebanon and the Arab Gulf are expected to attend the festival, he said, as well as Jordanian expatriates spending the summer in the Kingdom.
Tickets for musical performances cost JD5, which includes admittance to the whole day's activities, Samawi said.
Jordan Tourism Board Managing Director Abed Al Razzaq Arabiyat has said that hosting musical events during the summer was vital to boost tourism to the Kingdom.
According to Arabiyat, the JTB actively promotes Jordanian concerts in countries like Palestine, Lebanon and Gulf Arab nations to encourage tourism from the region.
Related Articles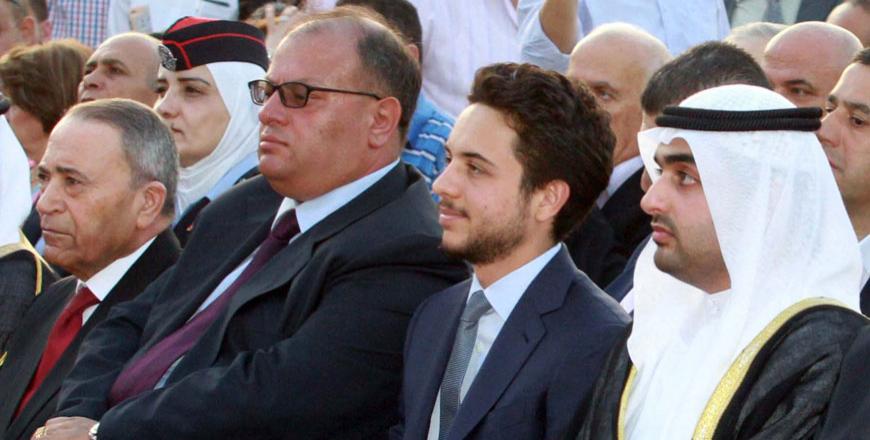 Jul 27,2015
FUHEIS — HRH Crown Prince Hussein attended the opening ceremony of the 24th Fuheis Festival on Monday.The Crown Prince lit the festival's fl
Jul 25,2015
AMMAN — More than 15,000 visitors attended the activities of the Jerash Festival for Culture and Arts over the weekend, according to its exe
Jun 21,2015
FUHEIS — Aiming to revive culture and promote the arts, Fuheis residents are organising the Watar Souk showcasing artwork and hand-made prod
Newsletter
Get top stories and blog posts emailed to you each day.