You are here
German Week to kick off on September 16
Week will include exhibitions, cultural and educational events to raise awareness on German culture in Jordan and bilateral ties
By Camille Dupire - Sep 09,2017 - Last updated at Sep 09,2017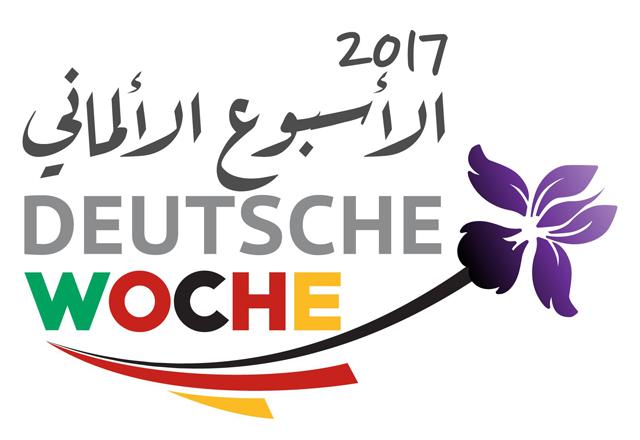 AMMAN — The German Week 2017 will kick off on September 16, under the patronage of HRH Princess Sumaya, featuring a variety of events and exhibitions promoting the German culture, an embassy statement said.
Held in cooperation with The Jordan Museum, the week will focus on the theme of "Energy Transition", with several events highlighting the shift from conventional to renewable energy.
"Germany has decided to switch the entire energy supply to renewables and to become increasingly energy efficient so as to play a major role in climate protection," according to the statement.
To shed light on energy-related issues, an exhibition will be held at the Jordan Museum between September 16 and 28, presenting strategies to improve energy supply in an affordable, secure and sustainable way.
Running from September 16 till 21, the week will start off with the opening of a marketplace where German institutions in Jordan, including the German Agency for International Cooperation, the German Jordanian University, Konrad Adenauer Foundation, among many others, will present their work and projects.
German economic actors will convene in series of conferences, the German-Jordanian University will offer a guided tour of its Madaba campus' green projects, while political foundations will organise debate competitions, workshops and public lectures, according to the embassy statement.
A concert by the German band "Golf", which will also conduct musical workshops in collaboration with cultural Goethe Institute, will conclude the event.
"Germany and Jordan are linked by a long-standing and unique partnership, not only in the political arena," German Ambassador Birgitta Siefker-Eberle said, adding "the most impressive proof of the depth of our bilateral relations is the presence of so many German institutions in Jordan. They all bring together people from our two countries, each in its respective field of competence with the common goal of fostering ties between our two nations".
One of the main events will be the inauguration of the German Language Corner at the University of Jordan, in the presence of University President Azmi Mahafzah and the German ambassador.
Events, all free of charge, will take place in various locations across the Kingdom, including Mafraq, Madaba, among others.
"Through this week, we seek to bring Germany's presence in Jordan to public's awareness," Siefker-Eberle said in the statement.
Since the beginning of the year, German's support to the Kingdom has reached 282.66 million euros, Siefker-Eberle said in previous remarks, stressing that "this reflects the long-lasting and strong cooperation between the two countries".
HRH Princess Sumaya, minister of energy and mineral resources, Saleh Al Kharabsheh, and several German and Jordanian officials are scheduled to attend the opening event.
up
88 users have voted, including you.
Related Articles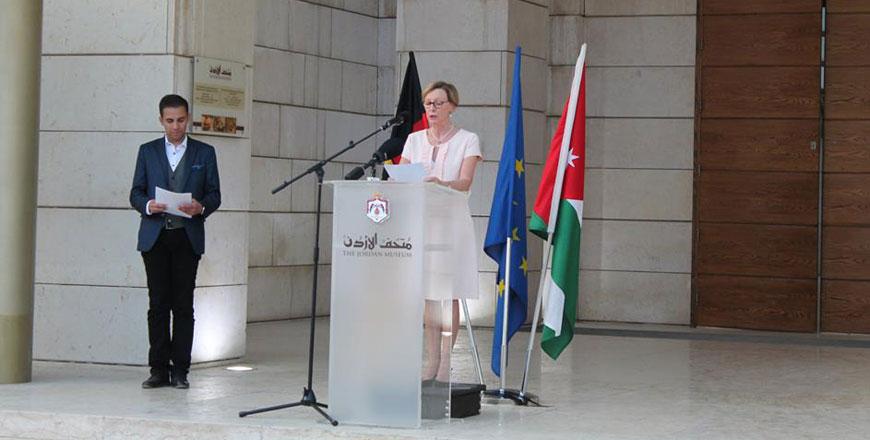 Sep 17,2017
AMMAN — Germany's Energy Transition (Energiewende) exhibition was inaugurated on Saturday, as part of the opening ceremony of the German Wee
Jan 21,2016
AMMAN — The German Friedrich-Ebert Stiftung (FES) will continue to work with Jordan's civil community to support local and regional politica
Aug 02,2018
AMMAN — German Ambassador to Jordan Birgitta Siefker-Eberle on Thursday stressed her country's support to Jordan's social protection sector,
Newsletter
Get top stories and blog posts emailed to you each day.