You are here
Hungary offers 400 scholarships annually to Jordanian students — diplomat
By JT - Mar 08,2015 - Last updated at Mar 08,2015
AMMAN — Hungary offers 400 scholarships to Jordanian university students in various levels of study every year, according to Ambassador Csaba Czibere.
The envoy said during a visit to The Jordan Times that Jordan is considered one of the highest recipients of university scholarships as other countries get around 100 scholarships of a total of 3,000 offered annually.
This reflects the excellent Jordanian-Hungarian ties, which Czibere said he hopes to enhance in various fields during his tour of duty that started earlier this year.
One of the obstacles to improved ties could be the lack of direct flights between the two countries, the ambassador added, noting he will call on the Kingdom's national carrier, Royal Jordanian (RJ) to operate flights to Budapest.
The national carriers in the two countries used to have direct flights until Hungary's Malev shut down its operations in 2012, and RJ decided to stop its flights for economic reasons.
Czibere said direct flights would certainly improve business and economic ties and serve university students as well as tourists travelling between the two countries.
Currently, he noted, thousands of Hungarian tourists visit the Red Sea port of Aqaba every year aboard chartered flights.
As for business, the diplomat said there is an active Jordanian business community in his country, particularly in the hotel and tourism sectors.
In addition, he added, a Hungarian company is currently carrying out a major project with the National Electric Power Company to lay high-voltage cables in two parts of the country.
The ambassador said Hungary and Jordan see eye-to-eye in the anti-terrorism fight, which he described as the war of the civilised world against the forces of darkness and backwardness.
Budapest also appreciates Amman's role as a force of stability in the Middle East as well as a host of refugees from various countries, he stressed.
These ties will be the focus of an upcoming visit to Jordan by Hungarian Parliament Speaker László Kövér, who is scheduled to arrive in Amman next week.
Related Articles
Oct 22,2016
AMMAN — Hungary is keen to develop people-to-people interactions with Jordan through educational and cultural programmes, according to Hunga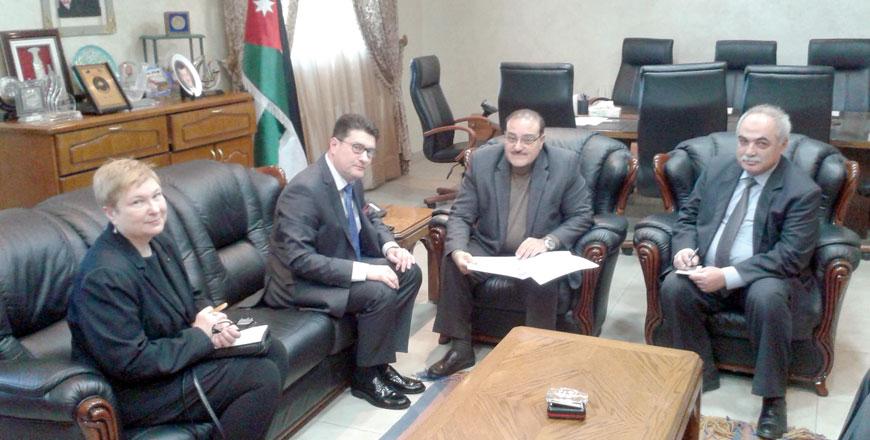 Jan 10,2017
AMMAN — Jordan is "the largest beneficiary" of Hungary's scholarship programme Stipendium Hungaricum, with 400 scholarships annually availab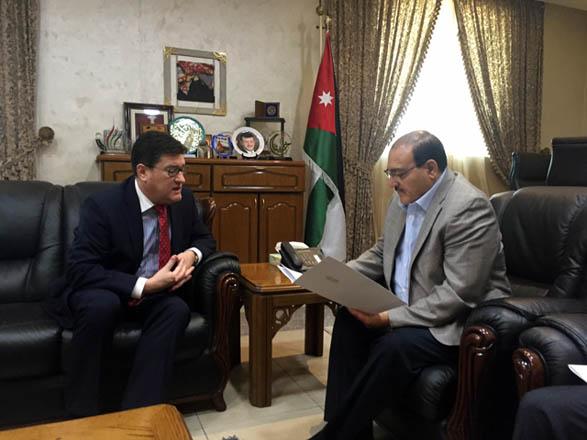 Jul 19,2017
AMMAN — Minister of Higher Education and Scientific Research Adel Tweisi on Tuesday met with Hungarian Ambassador in Amman Csaba Czibere and
Newsletter
Get top stories and blog posts emailed to you each day.