You are here
Initiative garnering support for petition demanding sustainable transport system
By Hana Namrouqa - Sep 24,2014 - Last updated at Sep 24,2014
AMMAN — Activists are collecting signatures from the public for a petition demanding that the Greater Amman Municipality (GAM) introduce a reliable, environment-friendly and sustainable public transportation system.
The petition is part of the Ma'an Nasel (Arriving Together) initiative, which seeks a sustainable transport system in Jordan through encouraging people to call for their basic rights for organised and reliable public transportation, according to Hana Bilbeisi, an environment activist and one of the initiative's organisers.
"Ma'an Nasel's petition calls on authorities to address the current drawbacks of public transportation services in Jordan, including irregular and limited frequency, lack of reliability and limited geographic coverage," Bilbeisi told The Jordan Times on Wednesday.
The petition also urges the government to introduce special lanes for buses, regulate bus stops and route schedules, distribute a map of bus routes, introduce a fair and modern ticketing and payment system, as well as improve the cleanliness and safety of buses.
The petition criticises the state's low prioritisation of city planning and sustainable development, claiming that consecutive governments have prioritised construction of roads, bridges and intersections instead of improving the public transport system inside and outside municipalities.
"Such policies have forced Jordanians to buy cars to avoid taking public transport, thus increasing the number of vehicles on the country's streets, creating more road accidents and traffic congestion," Bilbeisi noted.
Increasing people's reliance on public transport and introducing an environment-friendly system will also help reduce air pollution, according to Ma'an Nasel.
The Kingdom's transport sector is poised to remain a large emitter of harmful gases in the future, negatively affecting public health and per capita income growth, according to environment experts, who are calling for national policies to reduce air pollution caused by vehicles.
Official figures indicate that there are more than 1.5 million cars on the country's roads, with 800,000 registered in Jordan and the rest entering the country from abroad. Some 100,000 vehicles are licensed annually, according to statistics.
Vehicles in Jordan, whose numbers increase by 7 per cent annually, are mostly older models that emit excessive fumes and constitute the main source of air pollution, according to Environment Ministry studies.
Ma'an Nasel will organise a march on October 2, when the petition will be handed over to Amman Mayor Aqel Biltaji.
"Ma'an Nasel would like to take the opportunity to boost momentum for action by inviting Jordanians to sign the petition and join the march," Bilbeisi said.
She noted that the petition can be signed on the following link: http://chn.ge/XTK0SP.
A study issued earlier this year by the USAID-funded Youth for the Future Programme, which is implemented by the International Youth Foundation, indicated that inadequate public transportation is one of the major challenges impeding the employment of young job seekers, particularly females.
Transportation problems affect the decision of the majority of young Jordanians on whether or not to accept a job, especially females, due to social considerations, the study indicated.
Related Articles
Apr 22,2015
Maan Nasel (Arriving Together), an activist-based movement which seeks a safe and sustainable transport system in the Kingdom, on Wednesday launched a website that enables public transport users to evaluate bus routes.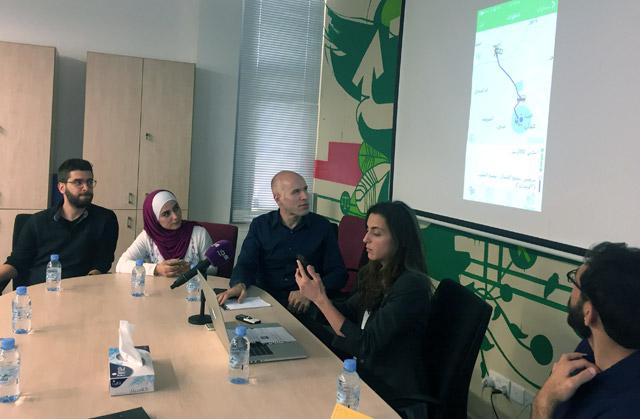 Apr 25,2017
AMMAN — The Maan Nasel advocacy group on Monday launched a mobile application that maps out routes for users of public transport in Amman.Th
Mar 12,2015
Only 13 per cent of Jordanians use public transport, while in other countries the percentage ranges between 60 and 70, according to a local business owner.
Newsletter
Get top stories and blog posts emailed to you each day.