You are here
International day remembers 'child victims of aggression' — SIGI
'UN day linked to suffering of Palestinian, Lebanese children during Israel's 1982 invasion of Lebanon'
By JT - Jun 04,2017 - Last updated at Jun 04,2017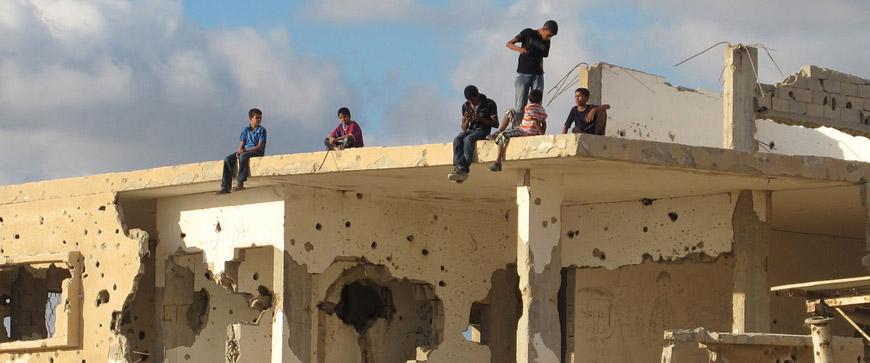 The world marked the International Day of Innocent Children Victims of Aggression on June 4, marked annually by the UN to acknowledge the pain suffered by children throughout the world who are victims of physical, mental and emotional abuse (Photo courtesy of UN website)
AMMAN — Massacres perpetrated by Israel against the Palestinians and Lebanese led to the International Day of Innocent Children Victims of Aggression, Sisterhood Is Global Institute (SIGI) explained in a statement on Sunday.
The world marked the International Day of Innocent Children Victims of Aggression on June 4, marked annually by the UN to acknowledge the pain suffered by children throughout the world who are victims of physical, mental and emotional abuse.
SIGI said that the UN decision to mark the day was directly linked to the suffering of Palestinian and Lebanese children, particularly after Israel's 1982 invasion of Lebanon.
SIGI referred to a recent UNICEF report, which showed that the number of refugee and displaced children has increased five times since 2010, with at least 300,000 unaccompanied children being registered in 80 countries in 2015 and 2016.
Around 170,000 unaccompanied children also applied for refugee status in Europe in 2015 and 2016, SIGI said, warning that around 20 per cent of smugglers have connections with human trafficking networks.
In recent years, the number of violations perpetrated against children has increased in many conflict zones, according to the UN website.
More needs to be done to protect the 250 million children living in countries and areas affected by conflict, more must be done to protect children from being targeted by violent extremists, to promote international humanitarian and human rights law, and to ensure accountability for violations of the rights of children, the website added.
Related Articles
Jun 11,2016
AMMAN — The government must implement laws and policies to counter child labour, which has tripled in Jordan over the last decade, organisat
Aug 02,2016
TOKYO — China risks triggering unintended conflict with Asian rivals through its aggressive stance in maritime disputes, Japan said Tuesday
Jan 21,2017
AMMAN — A three-year-old child, who was reportedly stabbed her father last week in Ramtha, was still recovering at hospital on Saturday, a s
Newsletter
Get top stories and blog posts emailed to you each day.