You are here
Royal Jerusalem committee deems Israeli cable car project 'flagrant aggression'
By JT - Nov 13,2019 - Last updated at Nov 13,2019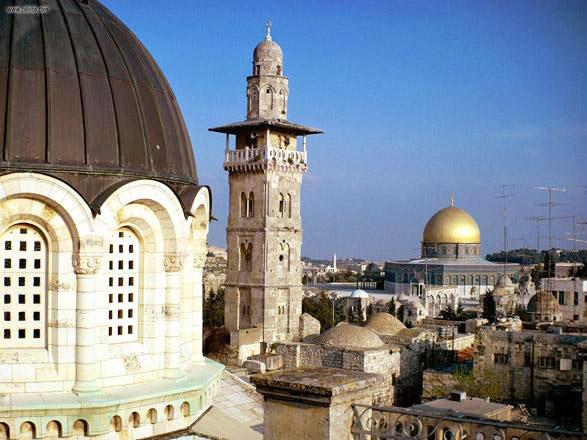 A view of the Old City of Jerusalem (JT file photo)
AMMAN —The Royal Committee for Jerusalem Affairs on Wednesday deemed the green light given to the cable car network in Jerusalem as "part of a series of Israeli violations".
In protest of Israel's housing cabinet approval of the $63-million cable car plan, the committee, in a statement carried by the Jordan News Agency, Petra, said that this project is a "flagrant aggression" towards the cultural, historical, geographical and spiritual identity of Jerusalem, as well as an attempt to judaise the Holy City.
Under the pretext of promoting tourism, the project has drawn widespread opposition from international cultural and environmental institutions, including Israelis, who believe the project would constitute a "violation against the sites and natural beauty of the city" and alter Jerusalem's identity, as well as draw tourist traffic away from Arab shops, causing negative economic repercussions.
Secretary General of the Royal Committee for Jerusalem Affairs Abdullah Kanaan called on the Arab League, the Organisation of Islamic Cooperation and major powers to compel Israel to abide by international legitimacy resolutions, mainly those reiterating that Al Aqsa Mosque/Al Haram Al Sharif is a Muslim holy site.
He also called on UNESCO to thwart this project, which would distort the Holy City's heritage and threaten peace, reiterating the Kingdom's role in preserving the ancient city's identity and holy places, as Jordan's Hashemite leadership is the internationally recognised custodian of the Muslim and Christian holy sites in East Jerusalem.
Newsletter
Get top stories and blog posts emailed to you each day.