You are here
Iraqi cyclist killed in 'hit-and-run' on airport road
By Rana Husseini - Jun 21,2017 - Last updated at Jun 21,2017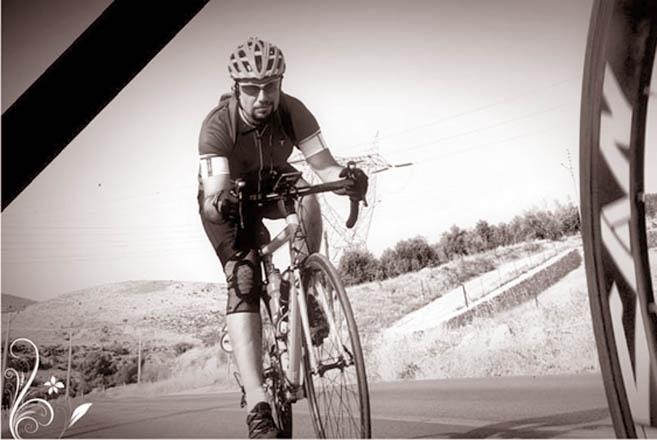 Iraqi cyclist Sahem Jreidi (Photo courtesy of Boost Facebook page)
AMMAN — Friends of Iraqi cyclist Sahem Jreidi on Tuesday lamented his tragic death on Queen Alia International Airport (QAIA) Road in the early hours of Monday.
Jreidi, 29, was riding his bicycle with a friend when he was reportedly struck by a speeding vehicle on the airport road near Amman Waves at 7:30am, director of the Central Traffic Department (CTD), Col. Bassim Kharabsheh said.
"The driver of the vehicle fled the scene, but we have the description of the vehicle, a black Nissan, which did not have licence plates," Kharabsheh told The Jordan Times.
The crime lab and traffic technicians were called to the scene of the incident, where they collected evidence, according to the traffic official.
"We are currently searching for all black Nissan Altima vehicles and have issued an All Points Bulletin to traffic patrols in the Kingdom," Kharabsheh added.
Ghaith Farkouh, 35, who was with the victim when the incident occurred, described what he said was a "split second accident".
"We were riding on the emergency lane on the main airport road heading back towards Amman when, all of a sudden, I felt that something struck us," Farkouh told The Jordan Times.
"I fell to the ground and saw Sahem fly in the air then drop dead," Farkouh added.
Farkouh, an IT technician, said he saw a black car in front of him that "started speeding and driving fast".
"There was a police patrol nearby that attempted to follow the black vehicle," Farkouh added.
Farkouh said that they had been riding on QAIA highway for over a year-and-a-half because "we believed it was safe, since there are many lanes and not many vehicles during the early morning hours".
Haitham Suleiman, a cyclist, posted two photos of Jreidi on his Facebook page and wrote: "A tribute to a fellow cyclist who was hit on airport road this morning by an unknown car with no licence plates."
"I hope whoever is responsible for this murder is caught very soon and punished for this crime. May your soul rest in eternal peace. My heart goes out to your family," Suleiman wrote.
Firas Tamary also commented on Jreidi's death, calling on the government to take concrete measures to ensure the safety of cyclists.
"I hope someone in the government takes this incident seriously and acts on it. If cycling is that scary in Jordan and, in some instances, leads to death, then that is a major problem that should not be overlooked," Tamary wrote.
Meanwhile, founder of Boost sports initiative, Batoul Arnaout, also expressed her frustration and sadness over the incident.
"We are saddened and shocked with this grave tragedy. We lost a dear friend who died while practising the sport he loved the most," Arnaout wrote on her Facebook page.
She added: "I feel sorry for your family, who was waiting for you to return from your morning ride. I feel sorry for every cyclist who will be afraid or hesitant to go for a ride because the roads are not safe."
Arnaout told The Jordan Times that she has been lobbying the concerned authorities for over four years to "designate special lanes for cyclists on the Kingdom's roads", but her "calls went unanswered".
"There are always excuses such as 'it is costly' or that roads are not suitable or are too narrow to designate lanes. It is really frustrating to us cyclists, because we know that there could be something done about it," Arnaout said.
She added that "her group even provided government bodies with plans for some roads that could have special cycle lanes, but no one followed up".
Arnaout said that Boost and other cycling clubs in Jordan plan to organise a bicycle ride next month to commemorate Jreidi and to raise awareness about the importance of "establishing safe routes for cyclists in Jordan."
Jreidi is survived by his parents and two siblings.
Related Articles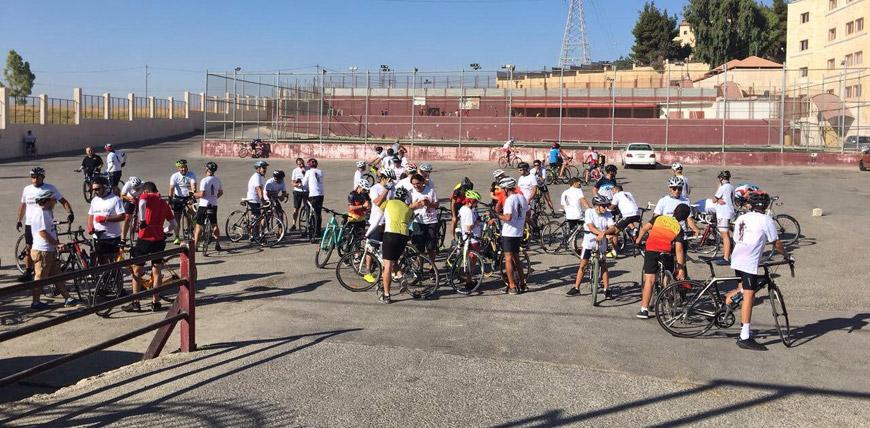 Aug 20,2017
AMMAN — More than 100 Jordanian cyclists peddled their way through Amman on Friday to shed light on the dangerous conditions cyclists suffer
Jun 22,2017
AMMAN — A motorist reportedly involved in an alleged hit-and-run incident that killed an Iraqi cyclist on Queen Alia International Airport R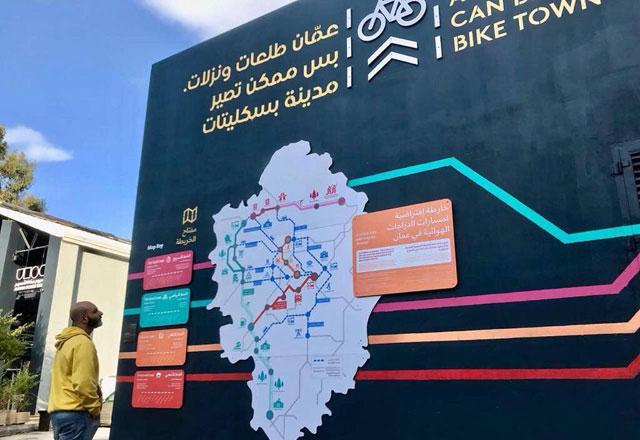 Oct 15,2017
AMMAN — The rising number of car accidents involving cyclists and other challenges faced by bikers in Jordan have encouraged Ahmed Al Hiari
Newsletter
Get top stories and blog posts emailed to you each day.