You are here
Map seeks to make cycling safe and popular
By Muath Freij - Oct 15,2017 - Last updated at Oct 15,2017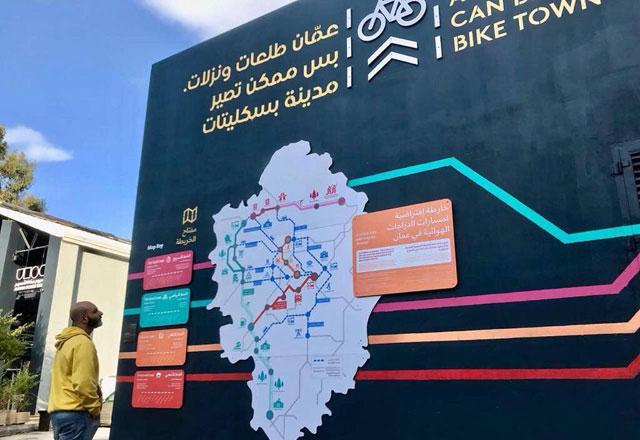 The rising number of car accidents forced Ahmed Al Hiari to come up with a map that indicates the main routes for cyclists (Photo courtesy of Ahmed Al Hiari)
AMMAN — The rising number of car accidents involving cyclists and other challenges faced by bikers in Jordan have encouraged Ahmed Al Hiari to come up with a map that indicates the main routes cyclists take in Amman.
Hiari said that after witnessing several young cyclists collide into cars, he was sparked with the idea of this map, which was displayed at Amman Design Week.
"Some of the accidents were just horrible, some cyclists leave with injuries while others are rushed to hospital. During Ramadan, cyclist Sahem Jreidi was run over by a speeding car on the Airport Highway, and he was just one of the many people who lost their lives while cycling on highways," he told The Jordan Times from London where he is currently residing.
The map was put together using routes that most cyclists take, while factoring the incline of the street, traffic hotspots, and availability of roadside space for bike lanes.
"It is both a reflection of common cycling routes and a result of a study on how Amman can provide a safe environment for cyclists," he said.
Hiari said it took him one month to finish the design, following months of observation and data collection, which he voluntarily undertook due to his interest in safeguarding the rights of pedestrians in Amman.
"At the moment, no route is safe enough for cyclists to use without being vulnerable to possible collisions with cars. Unless the routes are in protected places or facilities like Al Hussein Youth City or Al Hussein Public Parks, the cyclist is constantly vulnerable to accidents," he added.
Throughout their research, Hiari and his partner Yassin have driven back and forth along every suggested route.
"We've also talked with Cycling Jordan about the suggestions and they had a great input on the final proposal," he recounted.
It is a well-known fact that Amman is not a bike-friendly city, Hiari said, adding that the plan came out of necessity, not desire.
"Cycling has become a growing phenomenon in Amman and not just for sport, many foreign workers have been seen riding bikes around downtown to get to their workplaces," he said.
Therefore, Hiari said the idea of bike lanes has become more and more accepted in the public's mentality due to the increasing traffic jams and the decline in physical activities.
"Fear of accidents is still what deters many away from the idea of riding a bike across Amman. If the safety factor was provided, we would witness a large increase in the number of people ditching their cars to ride a bike," he added.
He described the map as a "big step" towards encouraging the government to look after cyclists.
"But it isn't enough, it needs public support and awareness, the project should be promoted and made public on social media. People need to know that having a cycle-friendly city is very feasible," Hiari stressed, adding "as soon as the idea spreads among the general public and grows to a point where people start demanding its implementation, officials will be obligated to seriously consider applying the proposal."
Hiari said the map does not depict the locations of previous collisions, but it shows the suggested solutions to prevent accidents.
The map also highlights dangerous routes on highways that require either establishing separate parallel roads or using existing parallel roads to host the cycling lane, he said.
"For this project to become reality, we need public participation and media outlets to raise awareness of this idea so that Amman's citizens embrace it as a mandatory step towards a better future for our city," he concluded.
Related Articles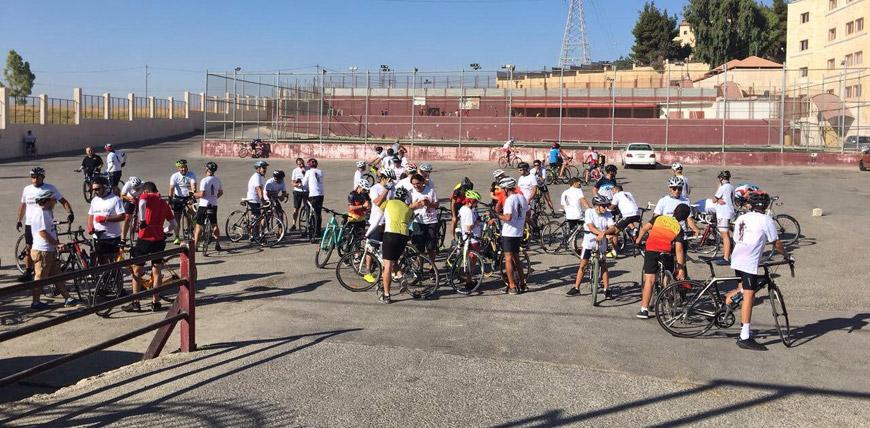 Aug 20,2017
AMMAN — More than 100 Jordanian cyclists peddled their way through Amman on Friday to shed light on the dangerous conditions cyclists suffer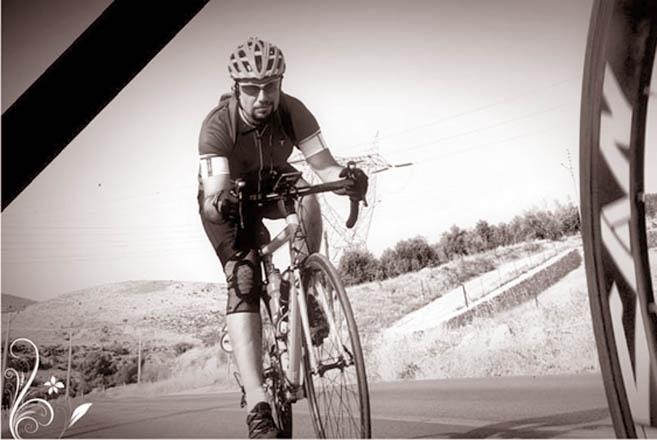 Jun 21,2017
AMMAN — Friends of Iraqi cyclist Sahem Jreidi on Tuesday lamented his tragic death on Queen Alia International Airport (QAIA) Road in the ea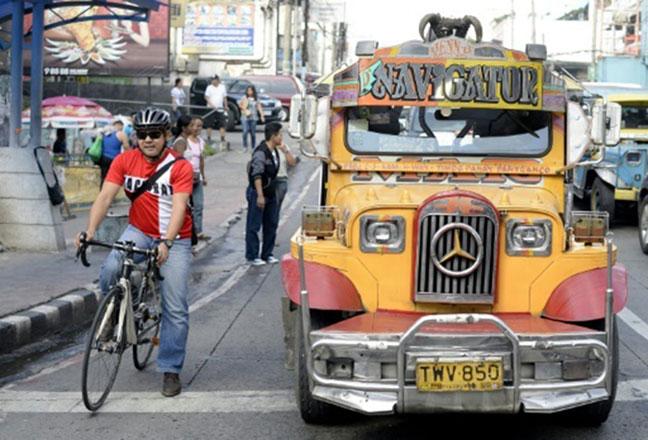 Oct 29,2015
MANILA — Cyclist Jack Yabut is on a perilous and likely futile crusade to help the Philippine capital beat "Carmageddon", but even if his ca
Newsletter
Get top stories and blog posts emailed to you each day.