You are here
Israel wants UN to investigate official for 'misconduct'
By JT - Aug 20,2015 - Last updated at Aug 20,2015
AMMAN — Israel's ambassador is urging the UN's internal watchdog to investigate Jordanian Rima Khalaf, the head of a UN agency, for misconduct, accusing her of "modern day anti-Semitism", The Associated Press reported.
Israeli Ambassador Ron Prosor met Carmen Lapointe, the head of the Office of Internal Oversight Services, late last month and called for a disciplinary hearing against Khalaf, who heads the Beirut-based UN Economic and Social Commission for Western Asia, which promotes economic and social development in 17 Arab countries.
A letter from the ambassador to Lapointe obtained Wednesday by The Associated Press charged that "Ms Khalaf has abused her position in order to promote an anti-Israel agenda, in a flagrant violation of UN obligations and principles."
Khalaf told The Associated Press in Beirut on Wednesday that she stands by her statements, highlighting "Israel's documented violations of international law against the Palestinian people" and rejecting "the concept of religious or ethnic purity of states".
"I am surprised that rejecting discrimination, and reiterating the principles of equality and justice in the UN Charter, can still be contested by anyone," Khalaf said.
In an interview with Lebanese newspaper Assafir published Thursday, the UN official said: "It is not the first time that Israel tries to pressure those who point out its crimes and violations of the international law to silence them".
"The Israeli delegation at the UN accuses me of being 'anti-Semitic' just because I said that the Gaza blockade is illegal and that Israel's insistence on considering itself a Jewish state is in violation of the rights of the Muslim and Christian indigenous populations," Khalaf added, noting that this attitude brings to mind the concept of states based on a pure race and religion that brought about the worst calamities of the 20th century.
Khalaf equated Israel's raid on the Marianne of Gothenburg ship with the kidnapping operations pirates execute at sea, air and on land, which no one hesitates to describe as terrorism.
"Ms Khalaf's outrageous criticism against the state of Israel and the discrediting of its government undermine the integrity of the United Nations and amount to serious misconduct, by UN standards," Prosor said in the July 27 letter, according to AP.
Lapointe said late Wednesday, when asked whether her office would investigate, that "OIOS is not allowed by our mandate to discuss whether or not it has opened a case, or the status of a case that may have been opened."
Last year, Israel urged the secretary-general to suspend Khalaf for anti-Israeli statements but he refused.
Related Articles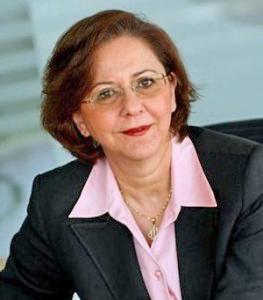 Apr 01,2017
AMMAN — Rima Khalaf, former executive secretary of the UN Economic and Social Commission for Western Asia (ESCWA) on Saturday announce
Mar 18,2017
AMMAN/Beirut — NGOs, grassroots, and even Lebanon's Hizbollah, voiced support for outgoing UN Economic and Social Commission for Western Asi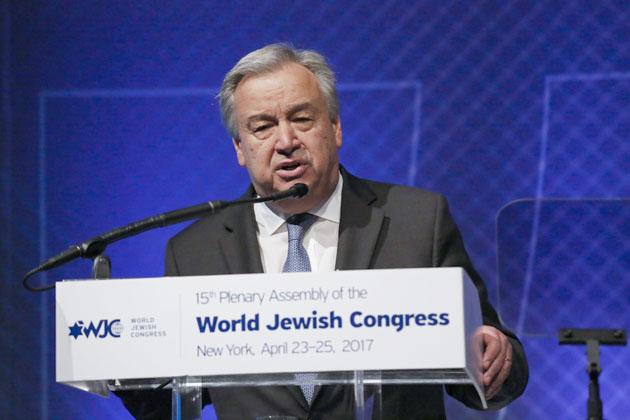 Apr 24,2017
NEW YORK — UN Secretary General Antonio Guterres sought to reassure international Jewish community leaders on Sunday that he would stand up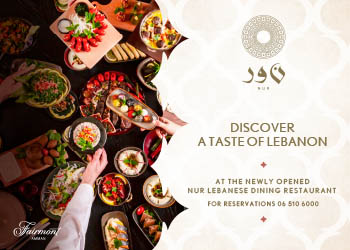 Newsletter
Get top stories and blog posts emailed to you each day.