You are here
Istanbul terror victims to be laid to rest today
By Mohammad Ghazal - Jan 02,2017 - Last updated at Jan 05,2017
AMMAN — Nawras Assaf and Mohammad Al Sarraf travelled to Turkey over the weekend with their wives to spend New Year's Eve. They were supposed to return home with happy memories to share with friends and family.
But sadly, the two men met their destiny where they sought joy.
Assaf and Sarraf were killed on New Year's Eve in the terrorist attack at Istanbul's Reina restaurant and club, when a terrorist opened fire on the crowd, killing at least 39 people and injuring dozens more.
"Nawras and Mohammad travelled to Turkey with their wives along with a third couple. All they wanted is to have fun away from work," a relative of Assaf, who also met and knew Sarraf, told The Jordan Times on Monday.
The bodies of the two terror victims arrived Monday evening and will be laid to rest today, the Jordan News Agency, Petra, reported.
"Assaf's wife was injured and she is at a hospital in Istanbul in the ICU in a very critical condition… Sarraf's wife and the third Jordanian couple were also injured," said the relative.
Assaf, a father of three boys aged 12, 9 and 6, is the owner of Visa Vis Cafe and Deir El Qamar Restaurant.
Sarraf is the founder of the Mahdi Group of Companies, which started various business activities and a wide supply range of dredgers, heavy machinery, vehicles, Ductile pipes, pumps, security solutions, lightings and steel structures, also doing business in the general trade field, purified water, telecommunication and other investments. The firm has executed several major supply projects in the region, directly or in joint ventures with international partners, and was classified as a reliable supplier to various ministries and government agencies.
"Both of them were kind, generous, honest and good to their friends and relatives…may their souls rest in peace… we will never forget them," said Assaf's relative.
In a statement on Sunday carried by Petra, Foreign Ministry Spokesperson Sabah Rafei said two Jordanians died and six were injured on New Year's Eve in the terror attack in Istanbul.
The Turkish authorities said one of the three Jordanians had both Jordanian and Canadian nationalities, but then it turned out it was a Canadian residing in Jordan, Rafei explained, adding that one of the injured Jordanians was missing and then he was found at a hospital where he was listed in a critical condition.
Jordanian diplomats in Istanbul went from Ankara to Istanbul under the directives of Foreign Minister Nasser Judeh, to check with the hospitals where the injured were admitted, Rafei said, noting that the ministry's operation centre, in cooperation with the Jordanian embassy in Ankara, was following up on the incident and the condition of Jordanians that are still missing.
She urged Jordanians, in case of emergency, to contact the ministry's operation centre at 5501444 or 5735166, the Jordanian embassy in Ankara on 00903125011111 or the consulate on 009053277720230.
The government on Sunday condemned the attack and Minister of State for Media Affairs and Government Spokesperson Mohammad Momani expressed its condolences to the families of the victims, stressing Jordan's anti-terrorism stand.
Related Articles
Jan 18,2017
AMMAN — Four Jordanians who were injured in the terrorist attack on New Year's Eve at Istanbul's Reina restaurant and club are still receivi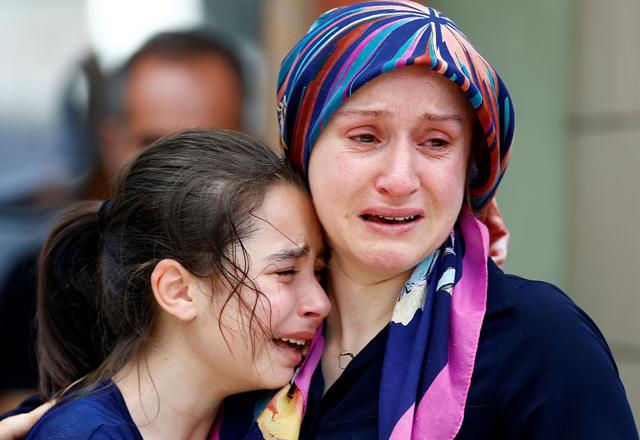 Jun 30,2016
AMMAN — A Jordanian woman was reportedly among the 41 killed in three suicide bombings at Istanbul's Ataturk Airport on Tuesday.Foreig
Jul 22,2015
AMMAN — The Cabinet on Wednesday decided to refer Interior Ministry governors Hassan Assaf, Mutaz Abu Jaber, Mazen Obeidallah and Ahmad Jara
Newsletter
Get top stories and blog posts emailed to you each day.