You are here
Jordan to host ATTA conference on adventure tourism in May
By Ahmed Bani Mustafa - Dec 19,2017 - Last updated at Dec 19,2017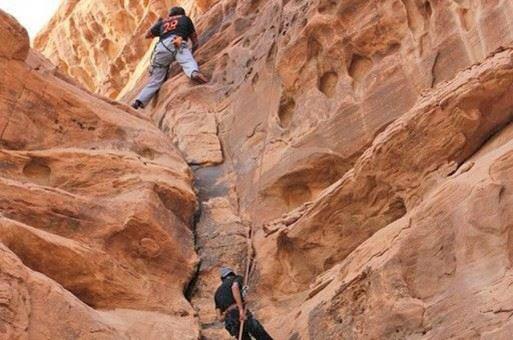 Adventure tourism has a direct economic impact on local communities, which are not usually realised through traditional tourism, according to a senior official (Photo courtesy of JTB Facebook page)
AMMAN — The Jordan Tourism Board on Monday organised a workshop in preparation for the AdventureNEXT Near East (ANNE) conference by the Adventure Travel Trade Association (ATTA) in Jordan to be held in May 2018.
The workshop titled "Adventure Connect" aimed to enhance cooperation among stakeholders in adventure tourism sector, and raise awareness about the importance of hosting the event.
The conference will see the participation of dozens of tourism professionals from North Africa, the Middle East, the Mediterranean and southern Europe to look into ATTA's multi-year plan and its vision on the region, in cooperation with USAID's Jordan Local Enterprise Support Project (LENS), and the JTB.
ATTA CEO Shannon Stowell said that "the success of the conference depends on the participants' positive presence and their eagerness to work with new partners".
ANNE aims to enhance partnership between international tourism stakeholders and their regional counterparts. It will also focus on the empowerment of partnerships, Arab hospitality and the importance of the relations created through dealing with the region's people and their impact on tourist destinations, the JTB said.
According to a LENS study, Jordan can create 500 new jobs in the sector through investing in the adventure tourism that would generate around $10 million annually for the national economy.
During the workshop, Tourism Minister Lina Annab said that the 2017's conference, which was held in Jordan, was the first meeting specialised in adventure tourism in the Middle East.
Adventure tourism has a direct economic impact on local communities, which are not usually realised through traditional tourism and it enhances the tourism sector, which is a main pillar of the Jordanian economy, the minister added.
For his part, JTB Director Abed Al Razzaq Arabiyat said that the board continuously supports the private sector through cooperation with international organisations that are able to connect the local tourism sector with the international bodies.
He highlighted the JTB's efforts to attract more tourists through diversifying the tourism sector, including the adventure type.
Arabyiat told The Jordan Times that partnership with the local communities is essential as it enhances the success of this type of tourism by facilitating the flow of trips and benefiting the local communities.
He stressed the role of media in supporting adventure tourism and its promotion in the Kingdom.
The ATTA has 1,000 members globally with a vision to support and benefit from the creation of sustainable adventure travel markets.
Related Articles
Sep 29,2016
AMMAN – The Jordan Tourism Board (JTB) on Thursday announced that the Adventure Travel Trade Association (ATTA) will hold its upcoming regio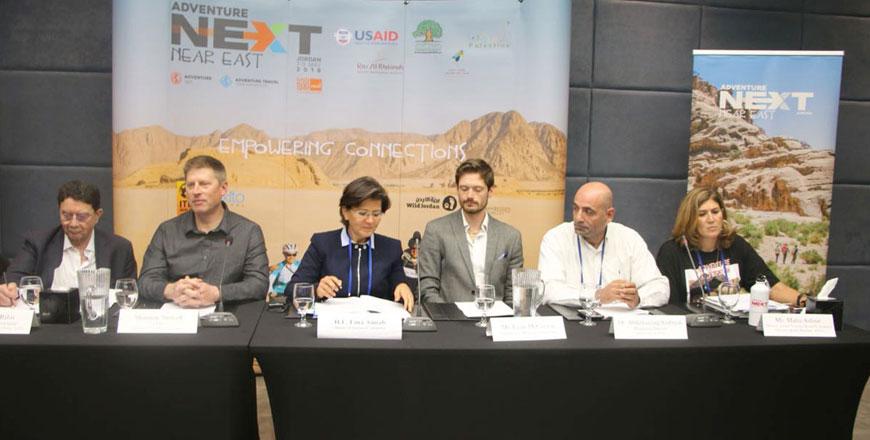 May 08,2018
AMMAN — Deputising for HRH Crown Prince Hussein, Tourism Minister Lina Annab on Tuesday inaugurated the second conference of the Adventure T
May 13,2015
The Jordan Tourism Board (JTB) on Wednesday hosted the inaugural meeting of the USAID-supported Jordan International Conferences Ambassador Programme.
Newsletter
Get top stories and blog posts emailed to you each day.