You are here
Jordan to host int'l adventure tourism meeting next year
By JT - Sep 29,2016 - Last updated at Sep 29,2016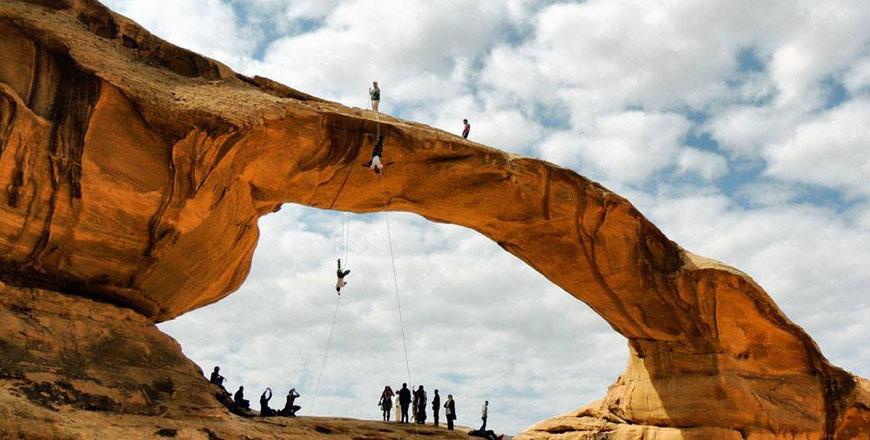 A recent photo of a group of tourists in Wadi Rum, 328km south of Amman (Photo courtesy of Barakat Zaza)
AMMAN – The Jordan Tourism Board (JTB) on Thursday announced that the Adventure Travel Trade Association (ATTA) will hold its upcoming regional AdventureNEXT Near East (ANNE) meeting in the Kingdom next spring.
The announcement comes on the heels of the summit of ATTA held in Anchorage, Alaska, between September 19 and 22.
Tourism Minister Lina Annab said holding the event in Jordan will showcase the "stunning and breathtaking" adventure sites spread all over the Kingdom, adding that it will also provide a platform for new ideas as well as development opportunities in the adventure field.
The Kingdom, the JTB statement quoted her as saying, is an ideal meeting place for adventure tourism service providers — from tour operators to accommodation suppliers and others.
ANNE will be the first conference of its kind in a region where stories about travel and adventure date back thousands of years, the JTB statement added.
"Jordan has a diverse landscape and social fabric which blends antiquity and modernity. You can walk through ancient Roman ruins in Amman, Ajloun, Jerash, and Um Qais, or go scuba diving in Aqaba. Our eco and adventure scene is really diverse," Annab said.
The JTB statement, e-mailed to The Jordan Times, said ANNE promises to provide adventure tourism globally, with a media connecting network for adventure writers, bloggers, photographers and editors who will be sharing the latest adventure trends, destinations and stories coming out of the region as well as the globe.
"Adventure tourism is a burgeoning segment in the tourism sector all over the world and in Jordan. Various adventure milestones were achieved recently turning Jordan into a world-class adventure hub," said the JTB, citing projects such as the Jordan Trail as well as the development of canyon sites for adventures.
The statement said the timing of the conference coincides with the completion of the Jordan Trail a 600km trail that passes through 52 villages and helps bring income and sustainability to these local communities along the way.
The ATTA has 1,000 members globally with a vision of supporting and benefitting from the creation of sustainable adventure travel markets, the statement said.
Related Articles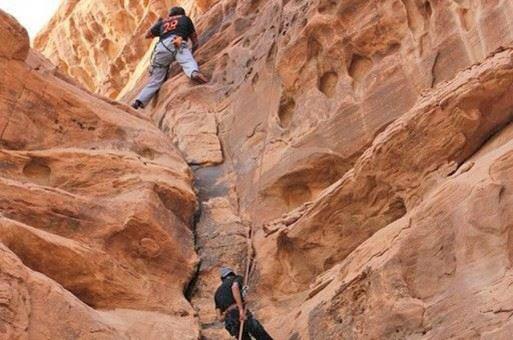 Dec 19,2017
AMMAN — The Jordan Tourism Board on Monday organised a workshop in preparation for the AdventureNEXT Near East (ANNE) conference by the Adve
May 16,2017
DEAD SEA — "There are things you can do in Jordan that you cannot do anywhere else in the world," Andrew Evans said to sum up his experience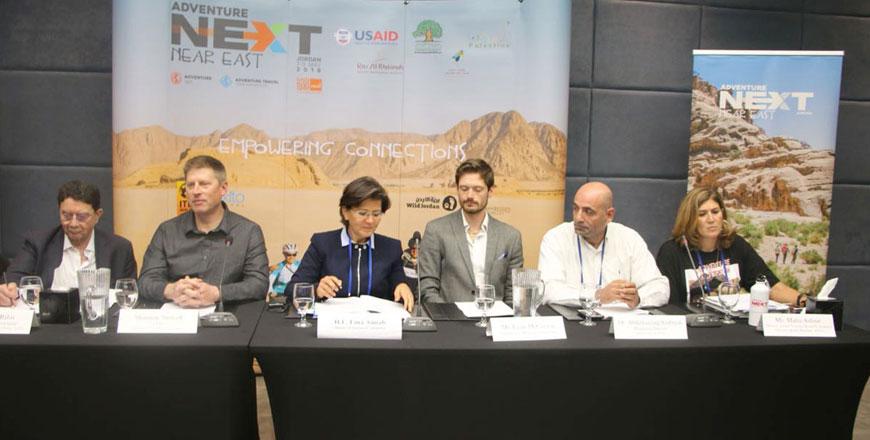 May 08,2018
AMMAN — Deputising for HRH Crown Prince Hussein, Tourism Minister Lina Annab on Tuesday inaugurated the second conference of the Adventure T
Newsletter
Get top stories and blog posts emailed to you each day.