You are here
Jordan looks to further cooperation with WFP
By Petra - Jun 19,2014 - Last updated at Jun 19,2014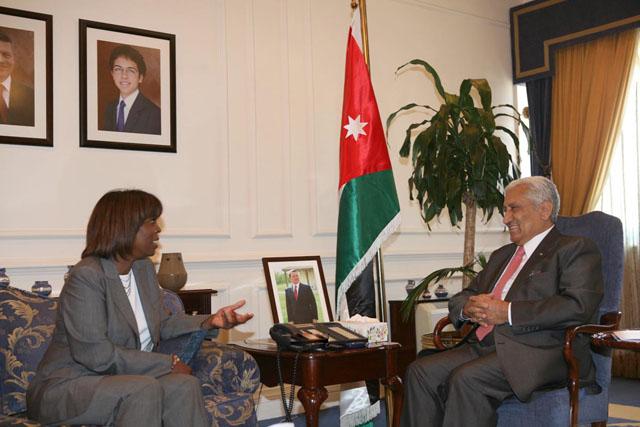 AMMAN — Jordan is keen on continuing its cooperation with the UN World Food Programme (WFP) in providing aid and support for Syrian refugees, Prime Minister Abdullah Ensour said Thursday.
At a meeting with WFP Executive Director Ertharin Cousin at his office, Ensour said the programme has been organising projects in Jordan since 1964.
He went over the various waves of refugees Jordan has received and the pressure they pose on the Kingdom's limited resources, especially water and job opportunities.
The premier noted that the majority of refugees reside among host communities, which calls for supporting these communities in all the country's governorates.
Cousin briefed Ensour on the WFP's activities to assist Syrian refugees, acknowledging the burden that Jordan is carrying as a host of displaced Syrians.
The WFP, she said, will expand its operations and humanitarian services in Jordan and other countries in the region to serve Syrian refugees.
Citing studies that a drought is expected to affect Syria and extend to neighbouring countries, Cousin stressed the need to increase the humanitarian aid offered to underprivileged segments.
Related Articles
Aug 12,2015
AMMAN — A reduction in resources and financial aid for the UN World Food Programme (WFP) regarding Syrian refugees in Jordan has meant worse
Dec 04,2014
After being forced to suspend food assistance to nearly 1.7 million Syrian refugees earlier this week, the United Nations World Food Programme (WFP) on Wednesday launched an "ambitious" 72-hour campaign to raise $64 million which will reinstate refugee food vouchers in December.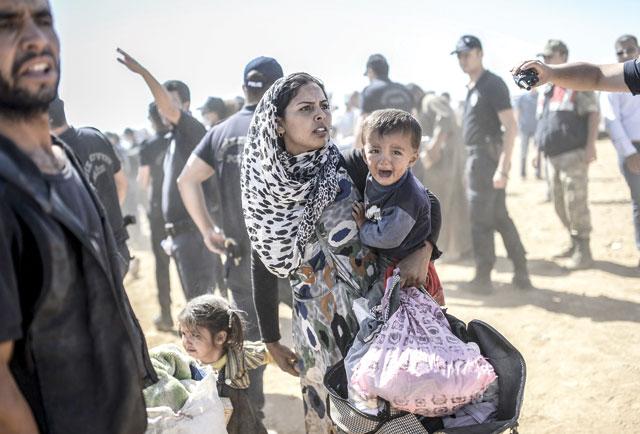 Dec 01,2014
The United Nations World Food Programme (WFP) on Monday announced that it has been forced to suspend a critical programme providing vouchers to more than 1.7 million Syrian refugees in neighbouring countries including Jordan.
Newsletter
Get top stories and blog posts emailed to you each day.