You are here
Jordan making progress in media literacy — experts
'83% of young Jordanians spend at least two hours on Internet'
By Mohammad Ghazal - Oct 30,2016 - Last updated at Oct 30,2016
HRH Princess Rym Ali and Minister of State for Media Affairs Mohammad Momani attend an event hosted by the Jordan Media Institute on Sunday to mark Global Media and Information Literacy Week (Petra photo)
AMMAN — Jordan is moving forward in fostering media and information literacy, which is crucial to fighting extremism and hate speech, experts said on Sunday.
Speaking at an event held under the patronage of HRH Princess Rym Ali to mark Global Media and Information Literacy Week (October 30 - November 4), participants said media literacy enables people to better digest media content, make more informed judgements and be more active citizens.
"Media and information literacy is important for enhancing the acceptance of others, fostering dialogue, protecting human rights and freedom of expression. It helps the public distinguish between accurate and misleading content," said Basim Tweissi, dean of the Jordan Media Institute which hosted the event.
"Much of the hate speech and violence that we have recently witnessed in our region is due to the lack of media and information literacy," said Tweissi.
Further efforts are needed to integrate media and information literacy in the educational system in Jordan, participants said, noting the wide public exposure to media in the Kingdom.
Around 70 per cent of young Jordanians spend 15-30 minutes per day talking to their parents, while 83 per cent spend at least two hours on the Internet; 89 per cent spend two hours on mobile apps; and 82 per cent spend two to three hours watching TV.
"The volume of information the public is exposed to is immense and growing in cyberspace… Sometimes, some Internet users share news that is punishable by laws. This is why media and information literacy is very important," Minister of State for Media Affairs Mohammad Momani said during a panel discussion at the event.
"There is a gap in confidence and people in general are not properly seeking accurate information," said the minister, who is also government spokesperson.
In his opening speech, EU Ambassador to Jordan Andrea Matteo Fontana said that "new information and communication technologies make it ever easier for anyone to publish, broadcast or communicate, so the ability to judge the true merit of media content and make conscious choices — or 'media literacy' — becomes ever more essential for active citizenship and democracy".
He added that to cultivate and improve media literacy in the digital age, the EU has invested in the promotion of media literacy.
"We have paid particular attention to the fact that different groups in society may have different needs and behaviours, as well as differing possibilities to access media," the ambassador said.
UNESCO Representative to Jordan Costanza Farina stressed the vital role of media and information literacy in the development of societies and human rights.
"Research has demonstrated that integrating media and information literacy in all aspects of society, including informal and non-formal education, has clear benefits for the citizen, for the government, for the quality of media and information systems.
"It leads to more active and democratic participation, awareness of ethical responsibilities for global citizenship and enables diversity, dialogue and tolerance," Farina said.
During the event, Tweissi reviewed efforts to enhance media literacy in Jordan and the institute's work to incorporate it into university and school curricula.
The global week 2016 is led by UNESCO in cooperation with the General Assembly of the Global Alliance for Partnerships in Media and Information Literacy, the UN Alliance of Civilisations and the Media and Information and Intercultural Dialogue University Network.
Related Articles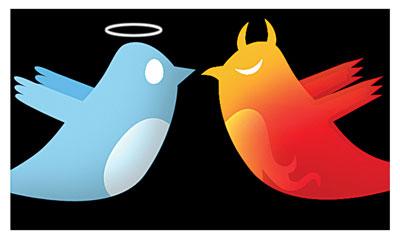 Mar 06,2017
AMMAN — An EU-funded media literacy project is equipping school students with the skills needed to access and analyse media content in a way
Dec 04,2017
AMMAN — "While Internet may play a facilitating role, it is not established that there is a causative link between it and radicalisation tow
Jun 20,2017
AMMAN — The media and information literacy (MIL) clubs have concluded their sessions as students finished their end-of year exams in schools
Newsletter
Get top stories and blog posts emailed to you each day.