You are here
'Jordan moving ahead with oil shale projects'
By Dana Al Emam - Jun 12,2014 - Last updated at Jun 12,2014
AMMAN — The Kingdom's nuclear programme will not hinder the development of oil shale projects, Energy Minister Mohammad Hamed said Thursday.
"Oil shale and the nuclear programme are both very much needed to produce electricity, in addition to natural gas," Hamed added, noting that there is no "conspiracy" against extracting oil shale or producing oil from it.
At a meeting with representatives of political parties, the minister said the cost of energy production from oil shale is remarkably lower than the cost of using heavy oil.
"By the end of this year, Royal Dutch Shell Plc., which is one of the companies working to extract shale oil in eastern regions of the Kingdom, will conclude its pilot drilling project in Harraneh," he said, highlighting the importance of the initial phase in identifying the amount of shale oil that can be extracted.
Based on the results of the first phase, Shell will start heating shale oil at a depth of 15 metres and a circle of 14 metres in diameter, which is expected to provide 240 barrels of oil, according to Hamed.
"Shell's investments in shale oil in Jordan have already reached $200 million, and the second phase, which is expected to produce 600-1,000 barrels, will reach $400-800 million," he said at the meeting, which was held at the Ministry of Political and Parliamentary Affairs.
Hamed added that the Dutch company will decide whether to invest $10 billion based on the results of the second phase.
The minister said Jordan's electricity-generating capacity, which currently stands at 3,200 megawatts (MW), is expected to rise to 4,000MW by the end of this year, noting that shale oil provides energy 24 hours a day all year round unlike renewable energy sources, which only provide up to seven hours a day.
Related Articles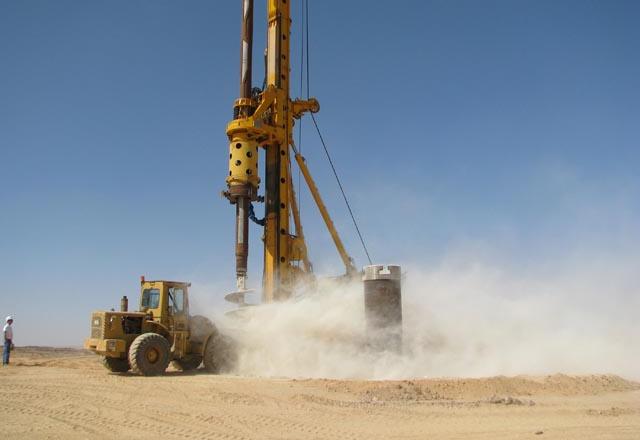 Apr 14,2014
A series of multibillion projects to generate oil from oil shale and build oil shale-fuelled electricity plants will start operation in the next few years, relieving the country's rising energy bill that accounts for 20 per cent of the country's gross domestic product, officials said Monday.
Mar 02,2014
Starting 2018, Jordan's energy sector will start to reap the fruits of multibillion-dollar projects that entail producing oil locally and generating electricity using clean techniques, Energy Minister Mohammad Hamed has said.
Nov 05,2014
The government will sign a memorandum of understanding within a week for the production of up to 40,000 barrels per day of oil from oil shale, Energy Minister Mohammad Hamed said Wednesday.
Newsletter
Get top stories and blog posts emailed to you each day.