You are here
Jordanian, Kazakh officials to meet in Astana in October over ties
By Mohammad Ghazal - Sep 01,2014 - Last updated at Sep 01,2014
AMMAN — Jordanian and Kazakh officials are scheduled to meet in Astana in October to discuss the implementation of a roadmap to boost bilateral ties in agriculture, industry, energy, pharmaceuticals and uranium.
"High-ranking officials from both sides will convene in the presence of foreign ministers of both countries to explore the required measures and agreements that need to be signed to embark on several projects in a variety of fields," Kazakh Ambassador to Jordan Bulat Sarsenbayev told The Jordan Times on Monday on the occasion of the completion of his mission.
Sarsenbayev was appointed in 2007 as the first ambassador of Kazakhstan to Jordan. Amman and Astana established diplomatic ties 21 years ago.
"The two countries enjoy strategic relations and have the potential to increase collaboration in various sectors," the ambassador said.
Officials will look into the possibility of creating a joint agricultural investment company and determine the main directions for investment of Jordanian companies in Kazakh agricultural projects.
They will also examine the possibility of Kazakhstan's involvement in Jordan's nuclear projects, taking into account the Kingdom's intentions to actively develop renewable energy resources, as well as preparations for the construction of the first nuclear power plant in the country's history, Sarsenbayev added.
"Kazakhstan has the second largest uranium reserves in the world and is the first country in terms of uranium production. We are ready to share our expertise with Jordan and work with the country in this regard."The discussions in Astana will also cover helping the Jordanian pharmaceutical company Hikma Pharmaceuticals PLC establish a joint venture in Kazakhstan.
Astana used to import 90 per cent of its pharmaceutical needs, but now the figure has dropped to 70 per cent, Sarsenbayev said.
"We want to reduce the percentage to 50 per cent by 2015 and we believe that Hikma's plan to open a factory will greatly help in achieving this target."
The ambassador stressed his country's commitment for continued collaboration with the Kingdom.
"Jordan has become one of Kazakhstan's key allies in the Middle East… Astana and Amman have similar points of view on a number of regional and global issues."
He attributed the rapid development of bilateral relations to the close relationship between Kazakh President Nursultan Nazarbayev and His Majesty King Abdullah.
"I received the greatest measure of assistance in the course of my mission," the outgoing ambassador said.
Citing tourism as one of the sectors with large room for growth, Sarsenbayev noted that some 3,000 Kazakh tourists visit Jordan annually.
"This is very modest," he said.
"Jordan has a lot to offer and Kazakh people travel a lot, but the lack of a direct flight between the two countries hampers such growth in numbers," The diplomat added.
Related Articles
Dec 09,2015
AMMAN — Building on a history of bilateral relations between Kazakhstan and Jordan spanning more than 20 years, the Kingdom has become
Aug 25,2014
Kazakh Ambassador to Jordan Bulat Sarsenbayev on Monday said his country has drawn up a two-year roadmap to boost its cooperation with Jordan in agriculture, industry and energy.
Mar 04,2014
Lower House Speaker Atef Tarawneh on Tuesday met separately with EU Ambassador Joanna Wronecka and Kazakh Ambassador Bulat Sarsenbayev and discussed parliamentary and bilateral relations.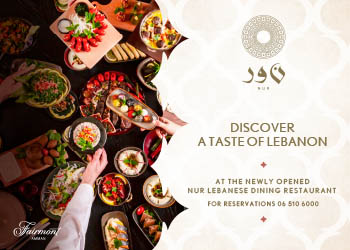 Newsletter
Get top stories and blog posts emailed to you each day.