You are here
Jordanian missing after stampede found dead — Saudi authorities
By Mohammad Ghazal - Oct 06,2015 - Last updated at Oct 06,2015
AMMAN — A Jordanian pilgrim thought to be missing has been confirmed deceased in the recent Hajj stampede in Mecca that left hundreds dead, according to a senior official.
Saudi authorities said 70-year-old Sami Batayneh was buried in Mecca, Minister of Awqaf and Islamic Affairs Hayel Daoud told The Jordan Times on Monday.
Authorities handed over his belongings to family members in Saudi Arabia, he said.
Batayneh is the second Jordanian killed in the stampede, according to the minister.
"A third Jordanian pilgrim is still missing in Mecca… There is no information about his whereabouts, but his family members said they were in touch with him on the day of the stampede and that he was close to the site of the accident. They said they lost contact with him after the stampede," the minister said Monday.
The man works as a driver in Mecca, said the minister.
"The Jordanian consulate in Jeddah is following up, but we do not have any official information at this stage. There are still many unidentified dead pilgrims in Saudi Arabia and authorities are conducting DNA tests to identify them," said the minister.
The stampede, which occurred on the first day of Eid Al Adha between the Jamarat pillars and the bridge in Mina, during the ritual of the Stoning of the Devil, resulted in the death of over 700 pilgrims and injury of some 800 others.
Hajj, or pilgrimage to Mecca, is one of the five pillars of Islam and considered the religious high point of a Muslim's life. It is performed during a five-day period from the 9th through to the 13th of Dhul Hijja, the 12th month of the Muslim lunar calendar.
Some 5,600 Jordanians performed Hajj rituals through the ministry this year, including administrative teams.
Related Articles
Sep 30,2015
AMMAN – Search was still under way Tuesday for two Jordanian pilgrims who went missing after the Hajj stampede incident in Mecca. "Our
Sep 27,2015
AMMAN — A Jordanian man was announced dead on Saturday in the Hajj stampede incident in Mecca, while a search is ongoing for another who was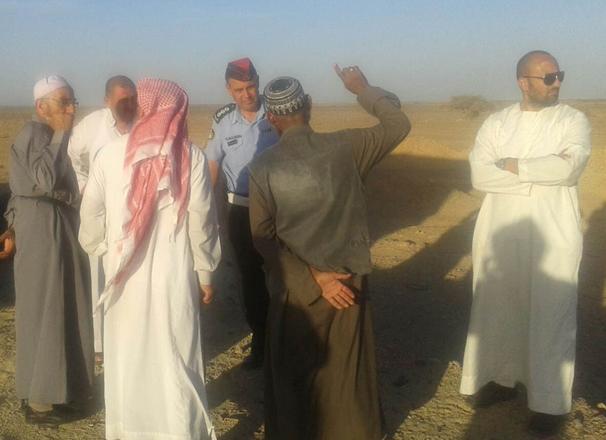 Sep 29,2015
AMMAN — A second Jordanian man, 39-year-old Tareq Hassan, has been reported missing in the Hajj stampede incident in Mecca, an Awqaf Ministr
Newsletter
Get top stories and blog posts emailed to you each day.