You are here
Jordanian pilgrim dies in Mina stampede, another still missing
By JT - Sep 27,2015 - Last updated at Sep 27,2015
AMMAN — A Jordanian man was announced dead on Saturday in the Hajj stampede incident in Mecca, while a search is ongoing for another who was reported missing, the Jordan News Agency, Petra, reported.
The stampede, which occurred Thursday during the Stoning of the Devil ritual near Mina, resulted in the death of over 700 pilgrims and the injury of hundreds.
Hajj, or pilgrimage to Mecca, is one of the five pillars of Islam and the religious high point of a Muslim's life, and is performed during a five-day period from the ninth through the 13th of Dhul Hijja, the 12th month of the Muslim lunar calendar.
Awqaf Minister Hayel Dawood said Ahmad Abu Awali, 56, passed away in the incident, adding that the ministry offered condolences to his family and received their approval to bury him in Mecca, the Jordan News Agency, Petra, reported.
However, a search is in progress for 70-year-old Sami Batayneh, he noted, adding that the incident separated Batayneh from his son, who was injured and received treatment at a hospital before he was discharged.
The man was still missing at the time this story went to print.
The minister, on Sunday, highlighted the need "for educating pilgrims to abide by regulations and tolerate each other in order to avoid such incidents", offering condolences to the Islamic nation.
Meanwhile, His Majesty King Abdullah on Thursday sent a cable of condolences to Saudi Arabia's King Salman Bin Abdulaziz, over the loss of life in the Hajj stampede incident.
In the cable, the Monarch expressed his deep sorrow and sympathies with the families the dead, praying to Almighty God to heal the injured and protect Saudis and visitors of Mecca.
Government Spokesperson and Minister of State for Media Affairs and Communications Mohammad Momani also offered condolences on Thursday over the loss of life in the incident to the Saudi government, Saudis and families of the deceased.
Related Articles
Sep 30,2015
AMMAN – Search was still under way Tuesday for two Jordanian pilgrims who went missing after the Hajj stampede incident in Mecca. "Our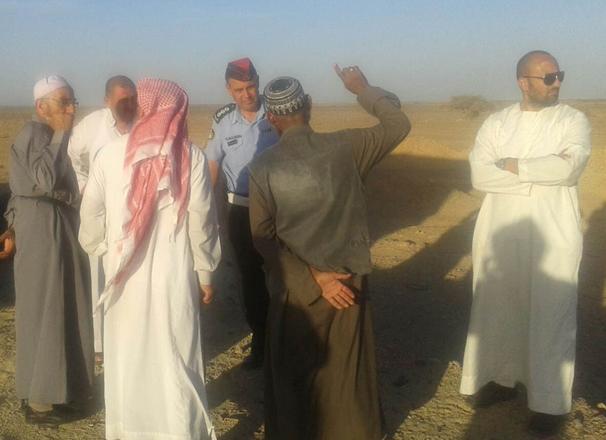 Sep 29,2015
AMMAN — A second Jordanian man, 39-year-old Tareq Hassan, has been reported missing in the Hajj stampede incident in Mecca, an Awqaf Ministr
Oct 06,2015
AMMAN — A Jordanian pilgrim thought to be missing has been confirmed deceased in the recent Hajj stampede in Mecca that left hundreds dead,
Newsletter
Get top stories and blog posts emailed to you each day.