You are here
Jordanian surgeon saves life as part of groundbreaking team in Ohio
By Dana Al Emam - Jul 04,2016 - Last updated at Jul 04,2016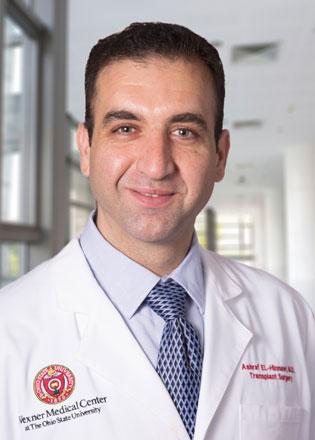 AMMAN — A Jordanian surgeon was part of a groundbreaking medical team that recently performed a lifesaving lung and kidney transplant in the US.
The patient depended on an oxygen tank and required machines to help him breathe, said Ashraf El-Hinnawi, an assistant professor of surgery at the Ohio State University (OSU) since 2014.
The patient's condition was deteriorating, and his kidneys were failing, El-Hinnawi said, adding that the patient struggled to perform simple tasks.
"He needed a new lung and a new kidney," the surgeon said in an e-mail interview with The Jordan Times.
Patients with end-stage lung disease and concurrent poor kidney function have few therapeutic options, and need either a high-risk lung transplant, combined lung and kidney transplants or supportive care without transplants, he explained.
"Combined lung-kidney transplant is a rare type of multi-organ transplant due to the high-risk nature of the procedure and complicated post-operative management," El-Hinnawi noted.
The operation was performed on April 30 and took eight hours.
The surgery was a first for the university's Wexner Medical Centre, and a first for the state of Ohio.
"The thoracic surgeons did a single lung transplant; this part of the surgery went well so we decided to proceed with the kidney transplant in the same setting," El-Hinnawi said.
Two days after surgery, the patient was breathing on his own, with a normal kidney function, according to the physician, who added that the patient was back on track to a normal life just 10 days after the surgery.
A major challenge facing medical teams working on such operations is post-operative management.
The collective work of thoracic and abdominal transplant surgeons, pulmonologists, nephrologists, anaesthesiologists and experienced nursing staff as a team is very important to deliver appropriate high quality care after such a complicated case, the surgeon said.
El-Hinnawi studied medicine and did a general surgery residency at the Jordan University of Science and Technology. He also took part in transplant surgery training at the University of Miami and the OSU, and was then appointed as an assistant professor of surgery.
Surgeons' experience in these cases is still "limited", according to El-Hinnawi, who said that only 37 cases of combined lung and kidney transplant surgeries have been performed in the US so far.
Meanwhile, he noted that careful selection of patients and donor organs as well as experienced thoracic and abdominal organ transplant teams, and multidisciplinary teamwork are key factors to the success of such complicated procedures.
"I feel proud as a Jordanian to be part of this achievement and I hope that the field of solid organ transplantation expands in Jordan, and to see similar achievements in Jordan," he concluded.
Related Articles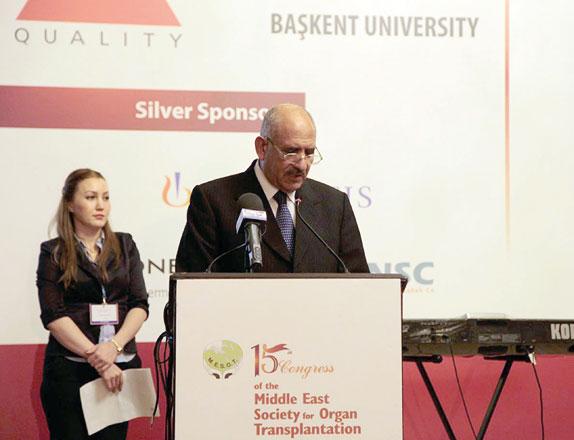 Sep 22,2016
AMMAN — Some 400 surgeons and medical experts from 31 countries convened in Amman on Wednesday for a conference on organ transplants.The 15t
Mar 16,2015
South African doctors announced Friday that they had performed the world's first successful penis transplant, three months after the ground-breaking operation.
Apr 16,2014
Health Minister Ali Hiasat on Wednesday asserted the importance of organ donation, especially for patients who need kidney transplants.
Newsletter
Get top stories and blog posts emailed to you each day.