You are here
Karak terrorists handed down jail sentences
By JT - Nov 14,2018 - Last updated at Nov 14,2018
AMMAN — The State Security Court (SSC) on Tuesday issued verdicts against the 10 defendants in the Karak terrorist cell case ranging between three years to life in prison, while one defendant was acquitted.
The SSC has sentenced two defendants to death by hanging, but it reduced the penalties to lifetime imprisonment after taking into consideration mitigating circumstances, the Jordan News Agency, Petra, reported.
The court also issued rulings of 15 years imprisonment with temporary hard labour against three of the defendants, including one who is still at large.
Five of the other defendants received three-year imprisonment terms with temporary hard labour and penalty fines.
The 11th suspect was acquitted for lack of evidence against him and the SSC ordered that he be released if no other charges have been brought against him.
The defendants face 19 charges including plotting subversive acts that led to the death of people, manufacturing explosives, financing terrorist acts and joining armed terrorist groups.
In addition to seven security personnel, two Jordanian civilians and a Canadian national were killed and 34 people were injured in the terror attack in Karak Governorate in 2016.
The charge sheet said that the defendants plotted to carry out terrorist acts around Jordan and started by attacking a police patrol in Karak Governorate, 140km south of Amman, followed by an attack on a police station and a shootout at Karak Castle.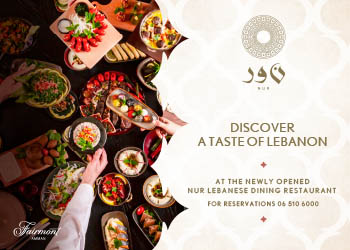 Newsletter
Get top stories and blog posts emailed to you each day.