You are here
King holds judicial reform follow-up meetings
Panel recommendations 'to entrench independence of judiciary, enhance rule of law'
By JT - May 28,2017 - Last updated at May 28,2017
His Majesty King Abdullah chairs a meeting with a panel tasked with following up on judicial reforms in Amman on Sunday (Photo courtesy of Royal Court)
AMMAN — His Majesty King Abdullah on Sunday stressed the importance of implementing the recommendations of the Royal Committee for Developing the Judiciary and Enhancing the Rule of Law, a Royal Court statement said.
His Majesty, who met with the panel's president and members, said that the recommendations would entrench the independence and integrity of the Jordanian judiciary, and, consequently, enhance the rule of law.
He highlighted the importance of endorsing laws proposed by the committee during the coming Parliament extraordinary session.
For his part, Prime Minister Hani Mulki said the Cabinet has endorsed the laws that were proposed by the committee and referred them to the Lower House for approval.
The government is cooperating and coordinating with the Judicial Council to implement the committee's recommendations, Mulki added.
The panel has completely analysed the Jordanian judiciary, come up with recommendations and suggested policies, prepared executive programmes coupled with timeframes and proposed 16 pieces of legislation, according to the statement.
The recommendations included enhancing the independence of judiciary and judges, updating and developing judicial administration, developing criminal justice procedures, mechanisms of court ruling execution and procedures of lawsuits.
Also on Sunday, His Majesty King Abdullah met with the president and members of the Judicial Council.
During the meeting, attended by HRH Prince Feisal, His Majesty noted that the council shoulders large responsibilities to deal with, especially in relation to the recommendations to the Royal Committee for Developing the Judiciary and Enhancing the Rule of Law.
The King outlined the priorities of the council; namely, accelerating litigation and the execution of court rulings, establishing specialised courtrooms and better harnessing technology to serve the set goals of judicial reform.
His Majesty stressed that the economic and investment environment cannot be improved without an effective and independent judiciary.
He underlined the importance of supporting judges and improving their competence with continuous training.
For his part, the newly appointed President of the Judicial Council Mohammad Ghazo noted that progress has been made in successful implementation of the Royal panel's recommendations in terms of judicial staff rehabilitation and drafting the necessary legislation to develop the judicial system.
He noted that difficulties that face judiciary include understaffing and the need for specialised and highly qualified employees and new court buildings.
Ghazo stressed that once those difficulties are overcome, and the proposed legislation is endorsed, there would be a noticeable improvement in the performance of the judiciary.
Related Articles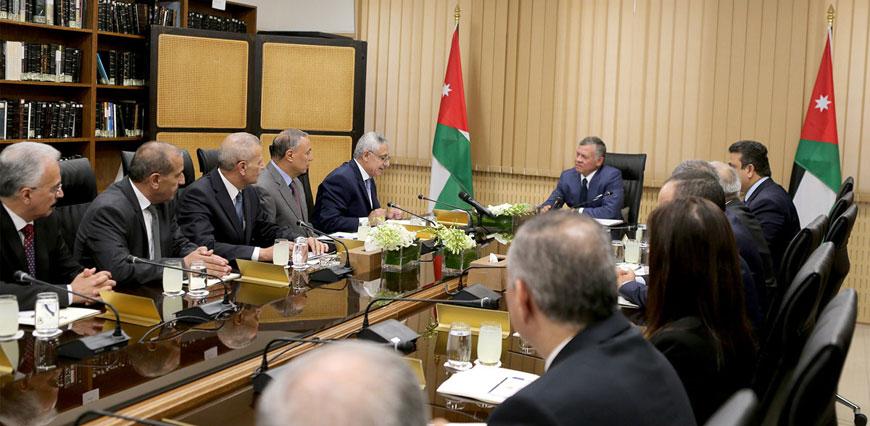 May 17,2018
AMMAN — His Majesty King Abdullah on Wednesday paid a visit to the Court of Cassation and the Judicial Council, where he was presented the 2
Jul 02,2017
AMMAN — Lower House Speaker Atef Tarawneh and President of the Court of Cassation Mohammad Ghazo on Sunday discussed cooperation between the
Oct 19,2016
AMMAN — His Majesty King Abdullah on Tuesday entrusted former prime minister Zeid Rifai with chairing a committee to reform the judiciary an
Newsletter
Get top stories and blog posts emailed to you each day.