You are here
King invited to Kuwait-hosted rebuild Iraq event next month
His Majesty renews support for Iraq's stability, unity
By JT - Jan 22,2018 - Last updated at Jan 23,2018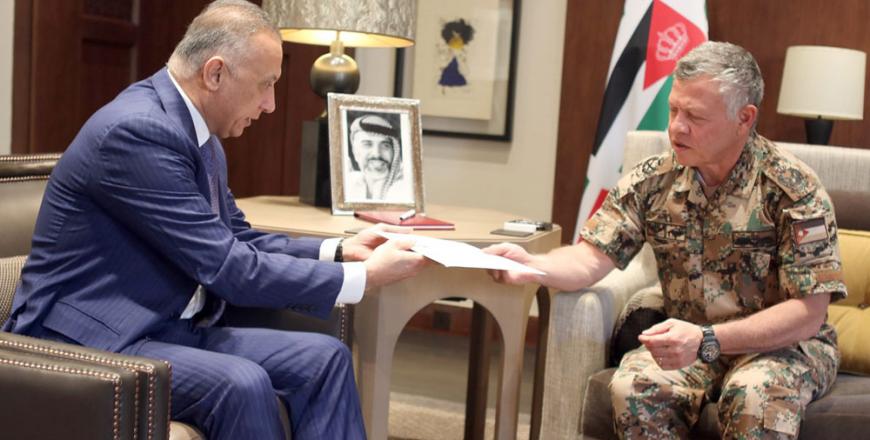 His Majesty King Abdullah receives Iraqi Prime Minister Haider Al Abadi's special envoy, chief of the Iraqi National Intelligence Service Mustafa Kadhimi, in Amman on Monday (Photo courtesy of Royal Court)
AMMAN — His Majesty King Abdullah on Monday received an official Iraqi invitation to participate in the Kuwait-hosted conference on reconstructing Iraq on February 12-14, a Royal Court statement said.
During a meeting with Iraqi Prime Minister Haider Al Abadi's special envoy, chief of the Iraqi National Intelligence Service Mustafa Kadhimi, His Majesty stressed Jordan's support for Iraq to achieve stability, unity and the efforts exerted by the Iraqi government to achieve development and build a better future for its people.
The international event will focus on rebuilding the parts of Iraq devastated by the war against the Daesh terror group, the state-run Kuwait News Agency (KUNA) said.
Iraqi Prime Minister Haider Al Abadi last month declared victory in the war against the militants, who controlled as much as a third of Iraq's territory three years ago.
Iraq needs at least $100 billion in assistance to rebuild homes, businesses and infrastructure including oil and telecommunications facilities, KUNA said.
Related Articles
Oct 21,2015
BAGHDAD — Iraq's ruling alliance and powerful Shiite militias have urged Prime Minister Haider Al Abadi to request Russian air strikes on Da
Feb 21,2016
BAGHDAD — As fighting in Iraq raged last summer, Iranian Major-General Qassem Soleimani came across unexpected opposition to his plans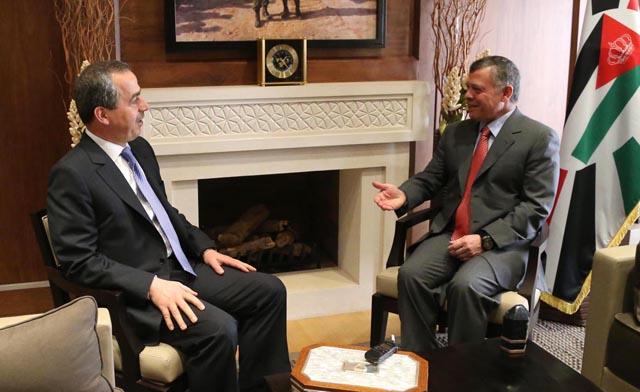 Mar 23,2014
His Majesty King Abdullah has sent a strong foreign policy message to world and regional players ahead of the Kuwait-hosted Arab summit, politicians and analysts said Sunday. 
Newsletter
Get top stories and blog posts emailed to you each day.