You are here
King: Jordan will terminate Baqoura, Ghumar annexes in peace treaty
By JT - Oct 21,2018 - Last updated at Oct 22,2018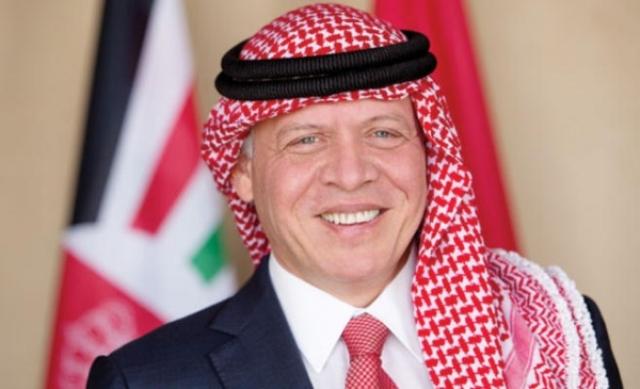 AMMAN — Jordan will terminate the annexes of Baquoura and Ghumar in the Jordanian-Israeli peace treaty, according to a Tweet by His Majesty King Abdullah.
"Baqoura and Ghumar were at the top of our priorities," the King said in his tweet.
"Our decision is to terminate the Baquoura and Ghamar annexes from the (1994 Jordan-Israel) peace treaty out of our keenness to take all decisions that would serve Jordan and Jordanians," said the King in his tweet.
Under the 1994 Wadi Araba Peace Treaty with Israel, Jordan has to decide whether or not to renew an agreement that placed thousands of dunums in Baqoura, in the north-western corner of the Kingdom, and Ghumar, south of the Dead Sea, at the disposal of Israeli farmers.
In the former, Israeli citizens have "ownership rights" that date back to 1926, when Russian Jewish engineer, Pinhas Rutenberg, who was a co-founder of the terrorist Haganah Jewish militia, obtained a concession for building a plant to be used for production and distribution of electric power.
The annexes in the peace treaty concerning the two areas do not mention the term "lease", despite the prevailing "public perception".
The dilemma lies in the Baqoura case. As put by former premier, Abdul Salam Majali, in a recent TV interview, Jordan may have to buy back the land from owners, or just hope that the Israeli side will return it to Jordan free of charge.
After Majali's interview sparked a debate in Parliament, Foreign Minister Ayman Safadi said during a Lower House oversight session on March 25: "Under the peace treaty with Israel, the two parties agreed that the areas will be under Jordanian sovereignty with Israeli private land-use rights. These rights include unimpeded freedom of entry to, exit from and movement within the area, as well as not being subject to customs or immigration legislation."
According to Safadi, these rights were due to remain in force for 25 years and will be renewed automatically for the same period unless either country wishes to terminate the arrangement, in which case consultations will be held.
With the validity of the treaty's annex ending on October 25, debate over the land, the treaty and the government's decision resurfaced after 25 years.
Activists have been asking the government not to renew the agreement and to annul Israel's ownership of Jordanian lands.
Newsletter
Get top stories and blog posts emailed to you each day.