You are here
Large influx of Syrians to Jordan makes other refugees less visible, underserved — experts
By Camille Dupire - Feb 19,2018 - Last updated at Feb 20,2018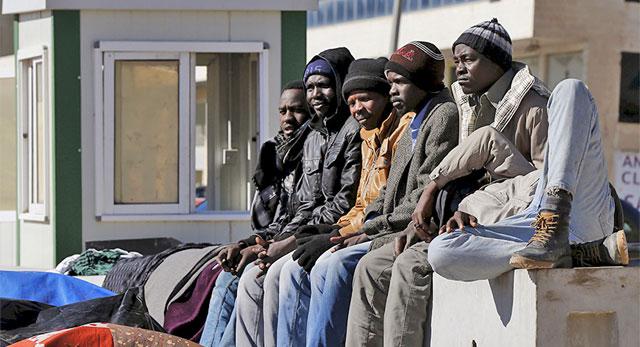 Sudanese refugees suffer 'harder' living conditions following the onset of the Syrian crisis, according to experts (Photo courtesy of Reuters/Muhammad Hamed)
AMMAN — Due to the large influx of Syrian refugees, Iraqis and persons of concerns (POCs) from Sudan, Yemen and Somalia and other countries become less visible in Jordan, enjoying limited access to assistance, experts warned.
A report by the Mennonite Central Committee titled "On the Basis of Nationality: Access to Assistance for Iraqi and Other Asylum-Seekers and Refugees in Jordan" highlighted that, due to the large influx of Syrian refugees in the past seven years, refugees and asylum seekers from other countries have become less visible, enjoying limited access to assistance.
"While the humanitarian community espouses the principle that assistance should be provided on the basis of need alone, in Jordan, access to assistance is often conditioned on nationality," said Jordan's head of programme for the Mennonite Central Committee Josh McCormick, warning against the "damaging" consequences of such trends.
With over 657,628 Syrians hosted in Jordan as of February 4, Syrians constitute the largest population of POCs registered with UNHCR in the Kingdom. However, Iraqis still amount to 65,120 POCs while 14,850 "other" POCs, most of whom are Yemeni, Sudanese, and Somali are also residing in Jordan, UNHCR latest figures showed.
Calls for stronger support to Iraqis, Somalis and other POCs
A number of human rights organisations called for renewed attention to these other populations, including the organisation Arab Renaissance for Democracy and Development (ARDD-Legal Aid), whose work focuses mainly on supporting Somali and Sudanese refugees in Jordan.
In several reports it published in the last few years, ARDD repeatedly warned authorities and humanitarian actors about the "worrying" situation of these groups, which it said are "consistently identified as the most vulnerable refugees in the Kingdom".
"Despite these warnings, Somalis and Sudanese continue to live in the shadows of other crises, benefiting relatively little from direct assistance as resources are consistently allocated elsewhere," stressed Samar Muhareb, CEO of ARDD, noting that "as an organisation deeply involved in development and humanitarian response, ARDD continuously advocates for the equal treatment of all vulnerable persons in need regardless of their nationality and the equal distribution of aid resources and services based on humanitarian principles."
An unequal access to aid
Figures published by the UNHCR for the years 2015 and 2016 illustrated a disparity in access to aid, with the agency stating it reached more than 90 per cent of its target beneficiary goal for Syrians for cash assistance but only 33 per cent for non-Syrians.
According to the Mennonite report, this unequal access to aid is partly explained by the donors' decision to channel their funds to the latest humanitarian crises. "While UNHCR strives to fill gaps in assistance for other POCs, donors' contributions are often exclusively directed to the Syrians, as part of the Syrian Response Plans drafted by the international community," the report claimed.
On the other hand, the belief that other POCs are somewhat less vulnerable than Syrians seems to persist, according to McCormick. However, he pointed out that while research showed that Iraqis tend to be slightly better off than Syrian POCs, the other nationalities are "as equally vulnerable as Syrians".
Discrepancy in cash distribution
Unequal access to funds is exemplified by the cash assistance distribution scheme, in which the most vulnerable Iraqi and other refugees entitled to cash assistance receive much less vouchers from UN agencies than their Syrian peers, the report stressed.
In addition to UNHCR cash assistance, Syrians also receive a JD10 to JD20 voucher from the World Food Programme and a large part of the Syrian community receives JD20 per child as a cash grant from UNICEF.
Asked to comment on the issue, UNICEF Jordan Communications Officer Claire McKeever noted that the UNICEF Child Cash Grant recently launched a new phase starting at the beginning of the 2017-2018 school year, which aims to target all vulnerable populations, regardless of nationality.
"Hajati [or 'my need' in Arabic] is an equity-driven, integrated social protection programme for all children in Jordan. It aims to reduce school dropout rates and has brought over 3,200 children back to the classroom to date," McKeever said, noting that "while the majority of families assisted are Syrian, Hajati also helps the most vulnerable Jordanians, Iraqis, Egyptians, Yemenis, among other nationalities".
Further challenges in the labour market
Regarding the situation of adults, experts showed that legal and administrative efforts exerted to assist Syrian populations have worsened the situation of other POCs.
The opportunity given to Syrian refugees to obtain work permits under the Jordan Compact has deepened the gap with other POCs who still lack any opportunity for legal employment under the same compact, according to Hans Berge from the Mennonite Central Committee.
Various examples illustrate that issue, with cases of young Sudanese and Somalis falling victim to harsher working conditions since the onset of the Syrian crisis. In one of its reports, ARDD cited the example of Hassan, a young Sudanese man who recalled how his construction contractor owed him a sum of JD4,000 after he had worked for him for over a year.
Contesting the contractor's refusal to pay him, Hassan was threatened with deportation among other methods of intimidation. Due to his status as an illegal worker, he said he feared contacting a lawyer to regain his benefits.
Hassan's case was one of the many examples of hardships faced by POCs living in Jordan, Berge explained, noting that other challenges include the need for Iraqis and other POCs to pay the foreigners' rate to access Ministry of Health (MOH) services, which is provided in subsided rates for Syrians.
Solutions for the future
Highlighting the fact that Iraqi and other POCs enjoy limited access to assistance compared to Syrian refugees at similar levels of vulnerability, the Mennonite Central Committee suggested that the humanitarian community is "not fulfilling its obligation to provide aid on the basis of need alone".
In line with the ARDD-Legal Aid lobbying efforts in the field, the report called for various measures to help improve the refugees and asylum seekers' living conditions. They include opening equal work opportunities to all foreigners through the Jordan Compact, providing services at MOH facilities at the uninsured Jordan rate and stopping the earmarking of funds on the basis of nationality.
The report also urged global organisations such as the WFP, UNICEF and UNHCR to widen their aid programmes to serve all nationalities equally.
Related Articles
Nov 20,2015
AMMAN — Although Sudanese refugees in the Kingdom feel that they are discriminated against by UN agencies in Jordan, the UNHCR said all refu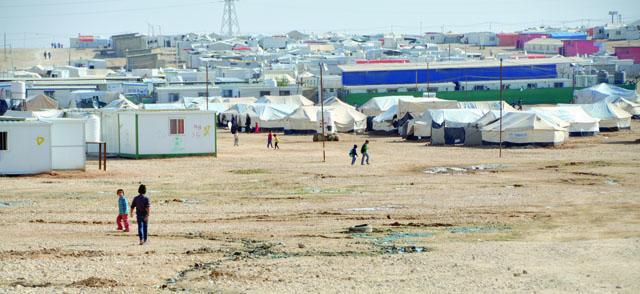 Mar 05,2018
AMMAN — Local organisations have welcomed the Ministry of Interior's (MoI) announcement of a brand new campaign aimed at regularising the st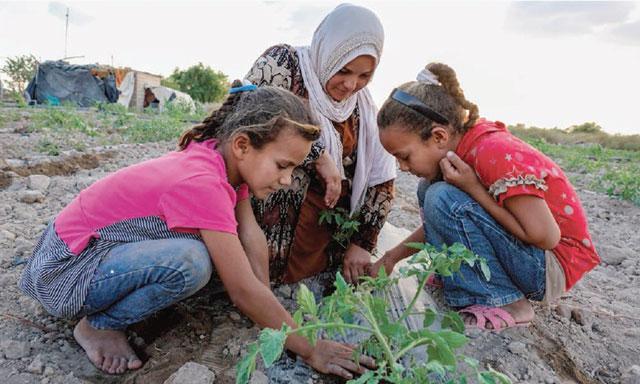 Nov 15,2017
AMMAN — UNHCR and UNICEF on Wednesday launched the joint research study "A Promise of Tomorrow: The Effects of UNHCR and UNICEF Cash Assista
Newsletter
Get top stories and blog posts emailed to you each day.