You are here
Local centre working to make Jordan a hub for stem cell therapy
By Saeb Rawashdeh - Mar 31,2016 - Last updated at Mar 31,2016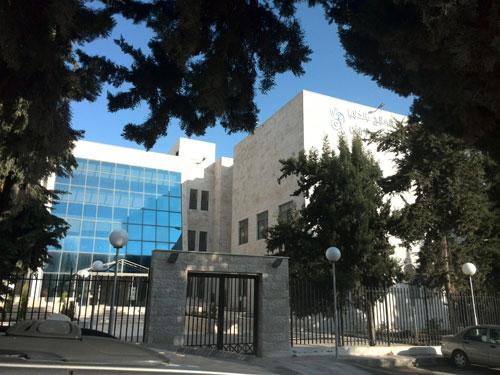 The Cell Therapy Centre was established in 2008 as part of the University of Jordan (Photo courtesy of CTC)
AMMAN — A local centre is employing the "latest technology" in stem cell therapy to benefit patients from Jordan and abroad, with the aim of making the Kingdom a hub in this field and promoting medical tourism.
"The Cell Therapy Centre [CTC] is a distinguished, state-of-the-art development and applied research centre," the head of the institution, Abdalla Awidi, told The Jordan Times in a recent interview.
"Jordan is among the top countries in medical tourism," Awidi underlined.
"In order to maintain that status, we need to always have an edge in the medical field. Stem cell-related therapies are the future of medical care, and, therefore, the CTC plays a crucial role in medical tourism, not only in the MENA region, but possibly worldwide."
The long-term vision of medical experts who established the CTC in 2008 as an integral part of the University of Jordan was to achieve "excellence and distinction in the fields of cell therapy, tissue engineering and biology of stem cells".
The centre has been involved in research projects, "both basic and applied", in order to benefit patients from Jordan and abroad, Awidi added.
In 2012, CTC was "the first research centre in the Arab world" to produce a skin epithelial sheet, he noted.
"These 'sheets' are considered life-saving as they could be applied to burn victims and patients who suffer from damaged skin," the professor stressed.
According to Awidi, another notable result was the repairing of damaged cartilage in the knee joint, using "autologous cultured mesenchymal stem cells".
Other clinical projects focus on multiple sclerosis, peripheral arterial disease, and diabetic foot ulcers, the expert added, noting that specialists at the centre have developed "a living bone graft tissue and applied it successfully on humans".
CTC researchers have also developed treatment for resistant diabetic foot ulcers and resistant corneal ulcers.
They are now working on a human corneal epithelium that possess self-renewal properties, which could be used to help restore eyesight to patients, Awidi said.
One of the pivotal roles of CTC has been to educate patients, as well as healthcare professionals, on the current and potential applications of stem cells in chronic diseases, he noted.
"In general, all our products are designed to cure patients or reduce their suffering, and hence reduce the total healthcare bill for the country," Awidi concluded.
Related Articles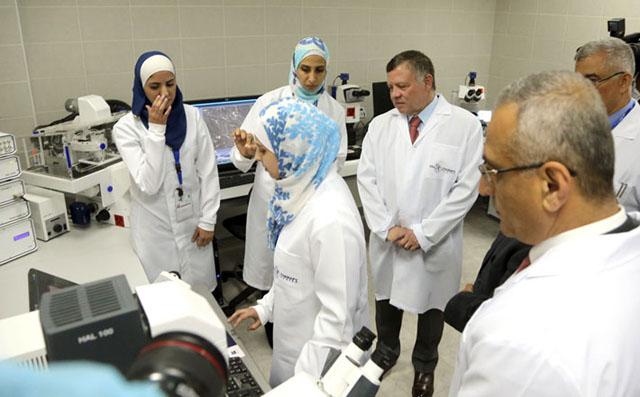 May 08,2016
AMMAN — His Majesty King Abdullah on Sunday inaugurated the Cell Therapy Centre (CTC) at the University of Jordan (UJ), the first of its kin
Sep 01,2016
AMMAN – A medical centre aspires to lead stem cell therapy research in the region with a "committed reality-based approach that opposes mira
Feb 26,2017
AMMAN — Person-centred quality healthcare systems that employ high-end technologies are the foundation of excellence for internationally-acc
Newsletter
Get top stories and blog posts emailed to you each day.