You are here
Lower House rejects recommendation to halve electricity price hike
By Raed Omari - Jan 26,2015 - Last updated at Jan 26,2015
AMMAN — The Lower House on Sunday rejected a recommendation by a joint parliamentary committee to raise electricity tariffs by 7.5 per cent instead of 15 per cent under a deal it recently reached with the government.
Seventy-three out of the 125 MPs present at the session voted against the panel's recommendation, insisting that the new electricity pricing mechanism, which went into effect at the beginning of this year, be frozen.
As tasked by the House, an ad hoc panel, representing the finance and energy committees, had been engaged in discussions with the government over the last two weeks on the new electricity prices.
The discussions ended with a deal unveiled last Wednesday under which the government accepted a compromise to increase electricity tariffs by 7.5 per cent instead of 15 per cent.
The vote on the recommendation was taken right after Prime Minister Abdullah Ensour presented a set of notes, calling on MPs to be responsible while handling the subject of electricity prices and National Electric Power Company's (NEPCO) losses, and reminding them of the sensitivity of this issue and its consequences on the national economy.
Ensour told deputies that his government is neither in a "bone-breaking" battle with the House nor holding any "stubborn" stance over the issue, noting that the government's insistence on increasing electricity prices is an inseparable component of economic reform.
"The consequences we are facing now are all the direct result of previous governments' reluctance to take decisive economic decisions… No external party will be willing to help us if we do not help ourselves," the premier said.
He also described the deal his government reached with the House panel as "fair and logical", leaving donor countries with the impression that Jordan is "irreversibly moving ahead with its economic reforms".
Before voting on the panel's recommendations, several MPs criticised the deal it reached with the government, arguing that there should be no increase in electricity rates, especially now that international oil prices are going down.
NEPCO's cumulative deficit, as a result of disruptions in Egyptian gas supplies, stood at around JD4.5 billion by the end of last year, according to Finance Ministry figures, out of a total public debt of around JD20.4 billion.
In 2014, the government increased prices of electricity for households and industries with a monthly consumption of more than 600 and 10,000 kilowatt hours (kWh) respectively, as part of a gradual hike in prices to offset NEPCO's debts, which are paid by the Treasury.
Electricity tariffs for households whose monthly consumption is 601kWh increased from JD0.141 to JD0.152 per kWh, and are projected to rise gradually until they reach JD0.188 by 2017.
Related Articles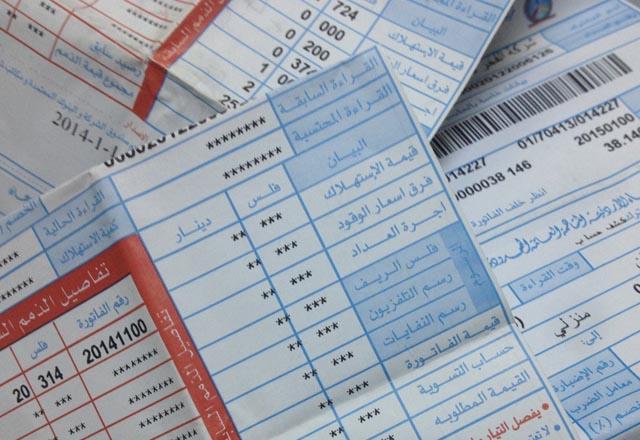 Jan 21,2015
The government on Wednesday accepted a compromise to increase electricity prices by 7.5 per cent instead of 15 per cent under a deal it reached with MPs, a lawmaker said.
Jan 20,2015
The government is likely to accept a compromise in its dispute with Parliament over the new electricity tariffs, under which it will charge half the originally planned price hike, a lawmaker said. 
Jan 19,2015
Disagreement over calculation of the exact debts of National Electric Power Company (NEPCO) dominated the joint Lower House panel's discussion with the government on Monday over the new electricity tariffs.
Newsletter
Get top stories and blog posts emailed to you each day.