You are here
Ministry urges refinery to address foul emissions after residents protest
By JT - Jun 10,2016 - Last updated at Jun 10,2016
AMMAN — The Environment Ministry on Thursday called on the Jordan Petroleum Refinery Company (JPRC) to abide by environmental regulations and to address the foul smells its facilities produce.
Zarqa Environment Director Inaam Abu Judeh said the ministry issued regulations to the JPRC urging it to deal with the issue, after Hashemiyeh area residents went on strike over the emissions, the Jordan News Agency, Petra, reported.
Abu Judeh said residents noticed a "high level" of gas leaks which detectors failed to sense, requiring the refinery to address the problem urgently to protect residents' health.
The ministry is currently working with specialised institutions to carry out tests to identify the leaked gases, according to Petra.
Hashemiyeh residents held a sit-in on Wednesday night in front of the municipality building and met with Zarqa Governor Raed Adwan, Abu Judeh and several other officials over the issue.
The governor affirmed the citizens' right to call for an investigation into all gases and smells emitted by JPRC facilities which could endanger their lives.
During the sit-in, residents of Hashemiyeh and surrounding areas said they organised the demonstration after repeated attempts to contact JPRC failed, noting that they have been suffering for six months.
They vowed to continue staging protests until the issue is resolved, Petra reported.
Related Articles
Jun 23,2016
AMMAN — Liquid waste from the Jordan Petroleum Refinery has been identified as the source of a foul smell that has troubled residents of Has
Jun 16,2016
AMMAN — Authorities have not yet identified the source of emissions troubling residents of Hashemiyeh, but investigations are ongoing, offic
Nov 29,2014
Jordan Petroleum Refinery Company (JPRC) will launch a project at the end of this year aimed at reducing sulphur emissions and putting an end to the foul odour affecting nearby areas.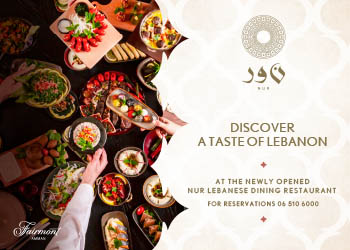 Newsletter
Get top stories and blog posts emailed to you each day.