You are here
More details needed on new regulations for ride-hailing apps, stakeholders say
By Laila Azzeh - Mar 05,2017 - Last updated at Mar 05,2017
Some 3,000 drivers in Jordan use Careem and apps by other similar services, and they transport around 50,000 to 60,000 passengers per month (File photo)
AMMAN — New regulations for ride-hailing apps have promised to regulate the sector and allow "fair" competition, but sector representatives believe celebration is premature and more details are needed about the new policies.
Under the recently-issued regulations, ride-hailing apps are considered services to facilitate public transportation within the Kingdom's borders, and the Land Transport Regulatory Commission (LTRC) will be in charge of licensing these apps.
The new policies, published in the Official Gazette, ban operating smartphone applications for transport without obtaining licences and signing operating contracts.
After receiving applications, the LTRC's general director should form a special committee to study them, made up of representatives from the ICT, transport and trade ministries, according to the regulations, which also require applicants to provide a commercial record with a minimum of JD50,000 capital.
A bank guarantee worth JD25,000 is also required to ensure that applicants abide by the new rules.
Sabri Hakeem, a representative of Careem in the Middle East, commended the enacting of special regulations for ride-hailing apps, but noted that more details should be made available about the operating contract.
"For example, if the operating contract stipulates that only 2000CC cars can be used, we will not be able to operate 90 per cent of our cars. The tariff is also something we want to examine in the regulations, because we seek fees that are within the reach of customers and for the benefit of captains [Careem drivers]," Hakeem told The Jordan Times on Sunday.
Ahmad Abu Haidar, president of the Transport Services and Taxi Owners Union, also said that more information is required about the new policies, but praised authorities' steps so far
Meanwhile, Transport Minister Hussein Al Souob said regulating ride-hailing apps would improve the competitiveness of yellow taxis.
There are around 17,000 yellow cabs in Jordan, of which 11,400 are in Amman serving more than 3.5 million residents.
"Enhancing the competitive environment of the public transport sector means better and more sustainable services, resulting in less traffic congestion, less consumption of fuel and less harm to the environment," he said in an interview with the Jordan News Agency, Petra.
He highlighted that the ministry has cooperated with all stakeholders to come up with the new regulations.
Some 3,000 drivers in Jordan use Careem and apps by other similar services, and they transport around 50,000 to 60,000 passengers per month.
Related Articles
Feb 15,2017
AMMAN — Licensing requirements for ride-hailing apps Uber and Careem are at the final stages, and will be announced imminently, an official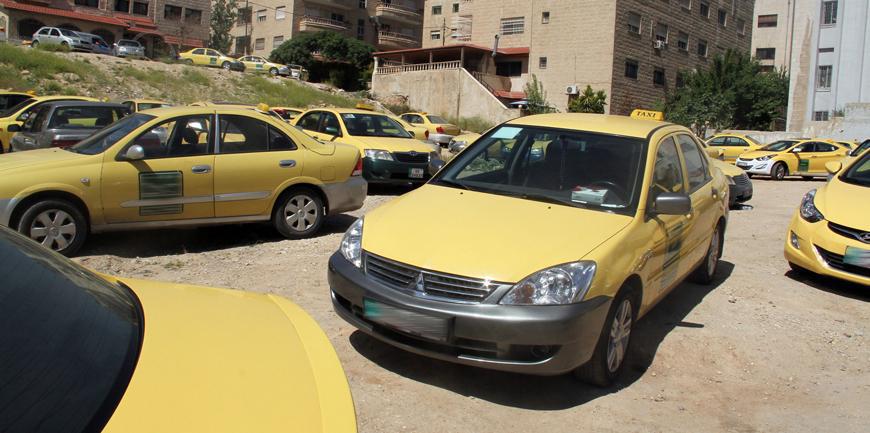 Feb 21,2018
AMMAN — Owners of thousands of yellow taxis will file lawsuits against ride-hailing app companies and authorities, demanding compensation fo
Mar 07,2017
Amman — Ride-hailing app Careem on Tuesday announced the start of bringing yellow taxis under its wings, helping put an end to a month-long
Newsletter
Get top stories and blog posts emailed to you each day.