You are here
MPs blame gov't for 'failure' of housing initiative
By Khaled Neimat - Feb 24,2014 - Last updated at Feb 24,2014
AMMAN — Some MPs on Monday criticised the government for "doing nothing" to deal with the "failure" of the Decent Housing for Decent Living initiative, blaming the Public Works Ministry for most of the shortcomings in the planning and implementation phases.
At a meeting to discus the Audit Bureau's report on the performance of the ministry, the Lower House Finance Committee agreed that the ministry did not select proper locations for the housing units built under this initiative.
The Ministry of Public Works and Housing selected sites with almost no public services or facilities nearby; therefore, it could not sell them, said Deputy Rudaina Ati (Zarqa), a member of the committee.
In cases when the housing units were built near services, there was no obstacle to the marketing process, she noted.
Public Works Minister Sami Halaseh told panel members that the ministry is still facing difficulties in marketing these units, as it has sold only 37 per cent of the apartments so far.
Launched by His Majesty King Abdullah in February 2008, the initiative was supposed to see the construction of more than 120,000 "affordable" housing units for Jordanians with low and limited income, but the plan stalled amid allegations of corruption and banks' lending restrictions.
The Audit Bureau report showed that the ministry managed to sell only 3,049 out of 8,448 flats for JD7.8 million, and reduced the price by 15 per cent, losing JD32 million and making the total price for the remaining units JD196 million.
However, in an attempt to promote the project, the Cabinet recently approved a recommendation to encourage Jordanians to buy apartments under the initiative.
Based on the recommendations of a study conducted in cooperation with the private sector, the government will support buyers with the necessary funds to ensure that the instalments they have to pay to the bank remain affordable and do not include additional costs.
Last month, Prime Minister Abdullah Ensour urged the Education Ministry to coordinate with the Housing and Urban Development Corporation to give priority to teachers to benefit from the initiative.
Ensour also directed the Central Bank of Jordan to ensure that the payment procedures are streamlined, calling on the concerned ministers to ensure that health, education and transport services are provided near the apartments.
Related Articles
Jan 19,2014
The Cabinet on Sunday approved a recommendation to encourage Jordanians to buy apartments under the Decent Housing for Decent Living initiative.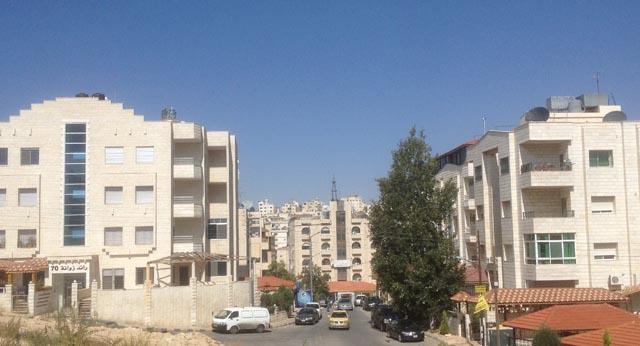 Nov 10,2014
The government is preparing a long-term strategy to deliver affordable and well-planned housing to the lower middle class, benefiting from its experience with a previous nationwide housing scheme, according to Minister of Public Works and Housing Sami Halaseh. 
Jul 18,2014
Minister of Education Mohammad Thneibat on Thursday referred a file related to the employees' housing fund at the ministry to the Audit Bureau for examination and investigation.
Newsletter
Get top stories and blog posts emailed to you each day.