You are here
NATO to further rely on Jordan as anti-terror fight takes new shape
By Mohammad Ghazal - Dec 05,2017 - Last updated at Dec 05,2017
BRUSSELS — As NATO foreign ministers convene on Tuesday to discuss the fight against terrorism, among other challenges, the alliance said it was working with partners, including Jordan, to strengthen their defences.
"At the meetings, the ministers will discuss projecting stability and fight against terrorism and working with a partner like Jordan is something we highly value," NATO Secretary General Jens Stoltenberg said at a press conference at the alliance's headquarters, adding that the discussions will also cover cooperation and support for southern partners.
At their meeting, NATO foreign ministers will also discuss North Korea's missile threats and cooperation with the EU and the alliance's continuing adaptation in the face of diverse and evolving security challenges.
"Jordan is an important partner for NATO and it provides infrastructure as for instance for our training programmes as we have trained Iraqi officers in Jordan at the King Abdullah II Special Operations Training Centre… and we will continue to strengthen our partnership with Jordan, which is a key partner for the NATO," he told reporters.
"NATO is helping Jordan with modernising its armed forces and we are focused on many different areas, including the role of women and the position of the women in the armed forces in Jordan," he added.
"We also welcome the fact that Jordan has played a key role in the progress that we have made in the fight against ISIS [Daesh] … I appreciate the partnership with Jordan which is a strong partnership," he said, adding that NATO highly appreciates the commitment and the focus of His Majesty King Abdullah to the partnership.
US Permanent Representative to NATO Ambassador Kay Bailey Hutchison labelled Jordan as one of the key and important partners for NATO and the US.
"The US and NATO have given added capacity building to Jordan and it is a major force of what is right in the Middle East," she said, adding that NATO will continue to give the Kingdom a special status for capacity and partnership building as it is a trusted ally.
The ministers would consider how NATO's role in the Global Coalition to Defeat Daesh "should evolve, as the Global Coalition moves from combat operations to stabilisation efforts", said Stoltenberg.
"NATO is contributing to the Global Coalition to Defeat ISIS [Daesh] with AWACS surveillance flights. And by training Iraqi soldiers. But our work will not be done, even when ISIS no longer controls any territory," he added, highlighting the role of partners in the region.
He also announced that NATO would add 3,000 more troops to its training mission in Afghanistan.
The ministers will explore means of expanding cooperation between NATO and the European Union, which will help the two sides respond to challenges such as cyber attacks, terrorism and the need to improve military mobility.
They will also look into global threats including North Korea's weapons programmes, he said.
"North Korea is undermining the global non-proliferation, arms control and disarmament regimes and the whole world needs to apply maximum pressure," said the NATO official.
"Our partners in the region are at risk. And North Korea's actions are also undermining the global non-proliferation, arms control and disarmament regimes. So the whole world needs to apply maximum pressure on North Korea," he said.
"Our response has always been credible deterrence. We have the capabilities and the resolve to deter any attack. Our military strength is what makes diplomatic efforts possible," he added.
In addition, the alliance will hold a meeting of the NATO-Georgia Commission, giving ministers the opportunity to exchange views with "one of the alliance's closest partners", the secretary general said — including on "areas where we could cooperate even more closely, such as Black Sea security".
The ministerial meeting will conclude with a discussion on NATO's Open Door policy and "how best to support those countries which aspire to join our community of shared security and shared values".
Related Articles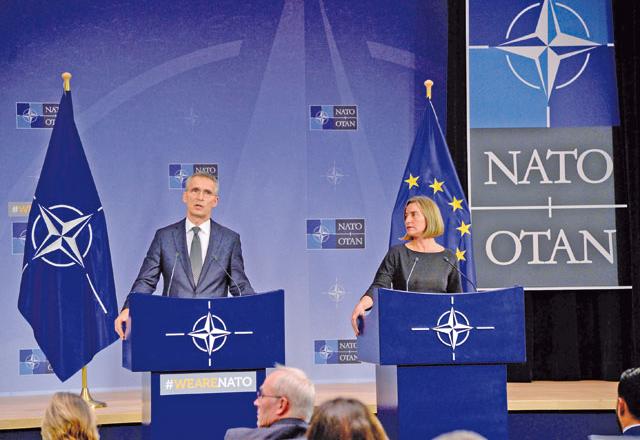 Dec 06,2017
BRUSSELS — NATO will assess its training and capacity building support for partners like Iraq and Jordan at the alliance's foreign ministers
Jul 10,2016
AMMAN/WARSAW — NATO allies agreed on Saturday to increase cooperation with Jordan as part of a plan to boost the alliance's support fo
Dec 07,2017
BRUSSELS — NATO has approved a new defence capacity building package for Jordan, Jens Stoltenberg, secretary general of the 29-nation allian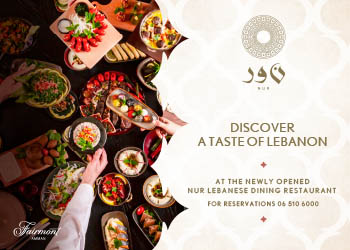 Newsletter
Get top stories and blog posts emailed to you each day.