You are here
New apparel factory in Karak to train 1,000 Jordanians for recruitment purposes
Agreement to appoint 80 per cent of trainees in compliance with Labour Law — statement
By JT - May 22,2019 - Last updated at May 22,2019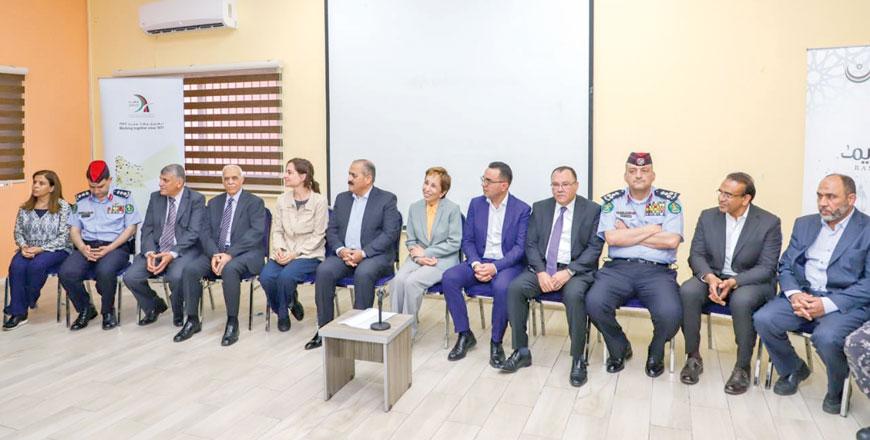 In the presence of HRH Princess Basma, the Jordan Hashemite Fund for Human Development on Tuesday signs a cooperation agreement with Classic Fashion Apparel Industry Ltd. Co. aiming at training and recruiting 1,000 jobseekers in Karak (Petra photo)
AMMAN — The Jordan Hashemite Fund for Human Development (JOHUD) on Tuesday signed a cooperation agreement with Classic Fashion Apparel Industry Ltd. Co. aiming at training and recruiting 1,000 jobseekers in Karak.
Under the agreement, 1,000 jobseekers, males and females, in Karak, 140km southwest of Amman, will receive training for recruitment purposes during the following three years.
Classic Fashion will pay trainees a monthly salary and then employ 80 per cent of them in its new factory in Karak, southern Jordan, the Jordan News Agency, Petra, reported.
The employment will be in compliance with Jordanian Labour Law, the statement carried by Petra confirmed.
In 2013, JOHUD signed an agreement with the company's umbrella organisation, the Al Hassan Industrial Zone Investors Association in Irbid.
The agreement then stipulated the establishment of the JOHUD employment fund, under which the training and recruitment agreement with the company was signed on Tuesday.
In the presence of HRH Princess Basma, the agreement was signed by JOHUD Executive Director Farah Daghistani and Sanal Kumar, general manager of Classic Fashion.
The princess expressed her appreciation for JOHUD's partnership with Al Hassan association, which has contributed in recruiting about 1,618 jobseekers in Irbid.
For his part, Kumar commended the Kingdom's "investment-attracting" environment.
He noted that the company, operating in Jordan for 18 years, has provided thousands of job opportunities for Jordanian youths in the field of apparel industry, calling on the youth to abandon the "culture of shame".
Newsletter
Get top stories and blog posts emailed to you each day.