You are here
NGO boosts Arab entrepreneurs through networking with world startups
By Camille Dupire - Oct 26,2017 - Last updated at Oct 26,2017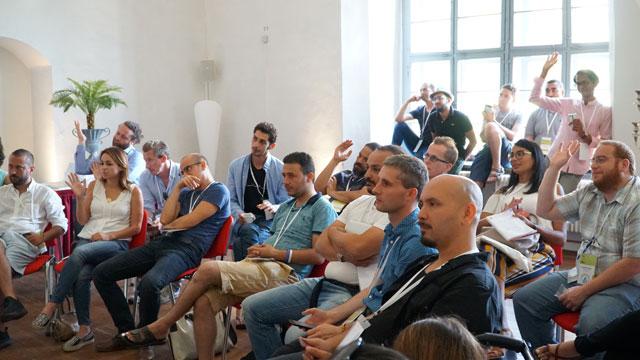 enpact was established in 2013 to strengthen the relations between young entrepreneurs in the Middle East, North Africa, Europe and recently, East and West Africa (Photo courtesy of enpact)
AMMAN — "enpact is about changing the narrative of how people view the Middle East. The region gets a lot of bad press while the dynamism of its startup scene should be highlighted," said Brandi Zavala, marketing manager at enpact, an NGO aimed at strengthening the relations between young entrepreneurs in the Middle East, North Africa, Europe and recently, East and West Africa.
Since its inception in 2013, the organisation has supported over 200 startups through mentoring programmes, the creation of entrepreneur spaces in the MENA region and the organisation of delegation trips to explore ecosystems throughout MENA and Berlin.
"I always had a strong interest in international relations and cultural exchange. Besides, I believe young entrepreneurs have an important role to play in providing positive change in society," said co-founder Sebastian Rubatscher, commenting on the reasons behind the creation of enpact.
Based on the idea that continuous exchange among individuals and exposure to cultural diversity enhance innovation, the organisation set up four-pillar projects covering various aspects of entrepreneurship: startup mentoring, startup spaces, startup metre and startup connect.
"enpact actually started out with the mentoring programme and, organically, other opportunities sprouted out as a result," Zavala told The Jordan Times over the phone.
The international mentoring programme, which involves around 90 participants from MENA, Europe and Africa each year, pairs entrepreneurs with experienced mentors to provide the knowledge and expertise needed to scale their businesses and develop further.
"This six-month programme gives participants the chance to exchange with experts and fellow entrepreneurs, through peer-to-peer mentoring, speed dating with several mentors from various fields and individual coaching sessions, among others," Zavala said.
A number of activities are organised throughout the mentoring programme, including two immersive startup camps, mentor visits for the fellows from the MENA region and ecosystem tours where participants visit incubators, startups or other related venues to be acquainted with the local entrepreneurial scene.
"We organise most of our work in close connection with local partners, as we believe that entrepreneurship is a local effort that has to come from the ground up," the marketing manager explained.
From the onset of the programme, entrepreneurs are teamed up with two other startups and one designated mentor. "This allows them to exchange, both with their peers, who might have creative ideas that will inspire them, and with mentors, who will give them advice and guidance throughout their journey," Zavala added.
In 2016, enpact also launched startup connect, which organises delegation trips for SMEs, startups, investors and accelerators to explore opportunities and perform market research in other markets, while fostering networks between all participants.
Entrepreneurs come from very different backgrounds. Through introductions to key local players in the startup ecosystems, workshops on intercultural communication, legal requirements and attending major conferences in the region, they are able to assess market potential for their business," Zavala noted.
"The international perspective that I gained by dealing with people from so many different countries was very valuable," recounted Nada Hanieh, co-founder of Sitat Byoot, an online platform helping women working from home. "I developed deep connections with both mentors and mentees and I now have a very strong network in Egypt, Tunisia and Germany," she added.
"Before the camp, we were just a new business model. The help of the very diverse team of mentors really helped us in scaling up our project," the 30-year-old woman told The Jordan Times over the phone.
"We believe that there is a lot to be learned from partnering with MENA startups," Zavala explained, adding "in the West, funding is often taken for granted by young entrepreneurs, as seed money is widely available and it is not so hard to start your own SME. However, the very foundation of startups was to build up from nothing. And this is still the case in the MENA region."
Stressing the innovative perspectives brought by Arab entrepreneurs, the marketing manager stressed that "European entrepreneurs have a lot to learn from their MENA counterparts".
Aware of the fact that the probability for young startups to survive their first year is extremely low, enpact created the startup metre, which assesses the "startup friendliness" of local ecosystems and seeks to enable more effective policies, incentives and development cooperation opportunities from local authorities. The overall goal is to support governments and local entities to create more startup-friendly ecosystems.
According to the enpact team, startups launched with the mentoring programme have witnessed a 80 per cent survival rate, which shows the importance of having first hand insights into the local ecosystems before setting up an enterprise.
The enpact programme has also helped create over 2,000 jobs in the MENA region, with more than four new job opportunities created in each supported startup each year, according to its website.
Related Articles
Dec 11,2017
AMMAN — Amman was recently ranked second in an index rating the startup ecosystem friendliness of emerging markets, right below Tunis, a sta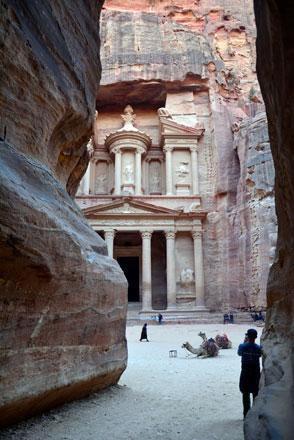 Sep 16,2020
AMMAN — In response to the business challenges associated with COVID-19, German NGO enpact and the TUI Care Foundation announced the launch
Mar 15,2022
AMMAN — A partnership led by the United Nations Industrial Development Organisation (UNIDO) announced the launch of the LevelUP Accelerator