You are here
'No rise in electricity tariffs next year'
By Omar Obeidat - Nov 09,2015 - Last updated at Nov 09,2015
AMMAN – Electricity tariffs will not be increased next year, Minister of State for Media Affairs and Communications Mohammad Momani announced Sunday.
"Power tariffs will remain as they are currently, the minister, who is also the government spokesperson, said at a press conference to reveal the draft budget law for 2016. He added that the government is considering a move to exit the sector and leave it to supply and demand.
In 2014, the government increased prices of electricity for households and industries with a monthly consumption of more than 600kWh and 10,000kWh respectively, as part of a 15 per cent gradual hike in prices to offset the state-owned National Electric Power Company's (NEPCO) debts, which are paid by the Treasury.
However, due to public and Lower House pressure, tariffs for 2015 were raised by 7.5 per cent.
Minister of Finance Umayya Toukan said low oil prices have reduced NEPCO's financial losses from JD1.3 billion in 2014 to JD250 million this year.
As the government has been relying heavily on liquefied natural gas for power generation over the past five months, NEPCO is expected to reach cost break-even next year as no financial losses are expected, Toukan added.
He noted that
NEPCO's financial losses over the past four years were estimated at JD5 billion, blaming the company's losses for widening the Kingdom's public debt.
Rising public debt was not due to expanded government spending but because of
NEPCO's financial troubles, Momani said, adding that the government is considering exiting both the electricity and water sectors to get rid of subsidies, which he described as flaws in the economy.
Finance Ministry Secretary General Ezeddin Kanakriyeh told reporters that NEPCO is expected to issue Islamic sukuk worth JD150 million before the end of this year to buy its needs for power generation.
Related Articles
Dec 31,2014
Electricity tariffs will increase by up to 15 per cent starting in January as part of a plan to gradually end subsidies and reduce the National Electric Power Company's (NEPCO) losses, the government said Wednesday.
Mar 15,2015
The Energy and Mineral Resources Commission (EMRC) on Sunday announced that the new electricity tariffs for households and other end users went into effect on February 16 and will be applied until December 31, 2015.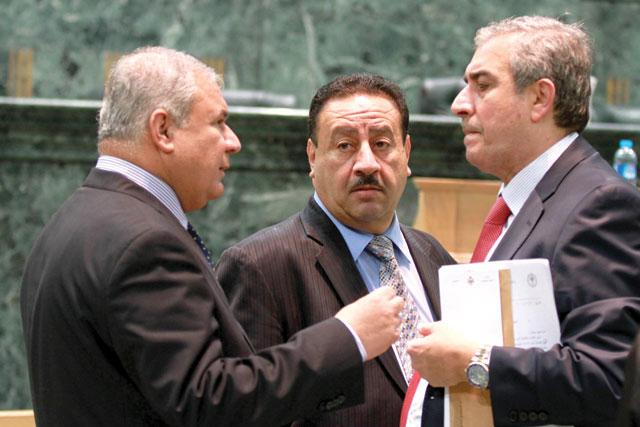 Jan 20,2015
The government is likely to accept a compromise in its dispute with Parliament over the new electricity tariffs, under which it will charge half the originally planned price hike, a lawmaker said. 
Newsletter
Get top stories and blog posts emailed to you each day.