You are here
No solutions on the horizon for water crisis — Nasser
By Hana Namrouqa - Nov 15,2014 - Last updated at Nov 15,2014
AMMAN — Jordan has run out of all projects that can be implemented to generate additional water, a senior government official said on Saturday, stressing that water deprivation will remain a challenge that Jordanians will have to live with.
Water Minister Hazem Nasser noted that Jordan this year became the world's second water-poorest country, where water per capita is 88 per cent below the international water poverty line of 1,000 cubic metres annually.
"There are no solutions on the horizon for Jordan's water crisis to make the country enjoy an abundance of water; it is not going to happen, not in five or even 10 years," Nasser told heads of political parties during a meeting at the Ministry of Political and Parliamentary Affairs.
The minister attributed the growing water crisis to several factors, including population growth, forced migrations into the country, climate change, and violations on the water network and resources.
"The most pressing challenge facing the sector is the fact that there are no new water resources to develop. We don't have seas that are close to residential areas… there are no more dams to build," he underlined.
Nasser warned that the Kingdom's remaining aquifers will dry up within a few years unless strict measures are taken to protect underground resources from violations and random pumping.
Water loss is yet another challenge the ministry seeks to address, he said, noting that it stands at 45 per cent.
"A total of 30 per cent of the water loss is due to theft, while the remainder is a result of deteriorated networks."
He added that water theft is a serious challenge for the sector, noting that the phenomenon has increased during the past three years.
"The ministry launched a campaign against water thieves over a year ago... since then, more than 11,000 illegal fixtures have been removed and around 800 cases of water violations referred to court and are being handled as economic crimes," Nasser noted.
In addition, over 500 illegal wells were sealed, with another 1,300 illegal wells yet to be sealed by the end of this year, he added.
Nasser underscored that the ministry is currently cooperating with the Japanese government to introduce new technology that detects water theft.
"We are considering the installation of electronic sensors on water carriers. The sensors will alert us in case pressure or the amount of water drops. We are progressing well on this new project."
Turning to irrigation, he highlighted that the ministry will soon take measures to regulate the cultivation of crops that consume large amounts of underground water and generate limited profits.
"The irrigated cultivation in Shafa Ghor [land adjacent to the Jordan Valley] is a loss for Jordan and measures will be taken to address this."
Related Articles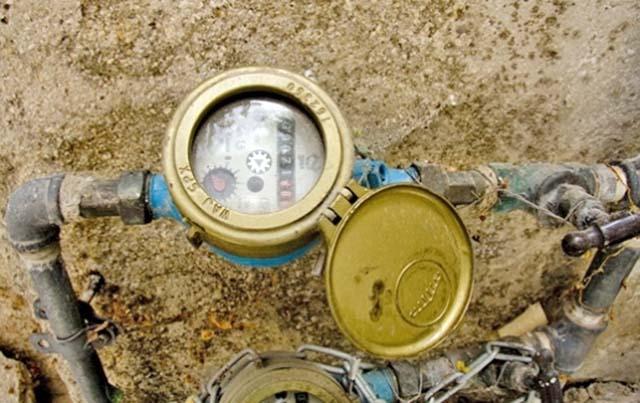 Jan 27,2014
Seventy per cent of water loss in Jordan is due to theft and illegal usage, according to the Ministry of Water and Irrigation.
Nov 05,2016
AMMAN — Three years after the government started removing violations on the water network, more than 26,000 illegal fixtures on water mains
Dec 24,2015
AMMAN — Placing Internet-connected sensors on the country's water network can greatly reduce leakage and better detect water thefts, accordi
Newsletter
Get top stories and blog posts emailed to you each day.