You are here
Norwegian scholar draws parallel between archaeological sites and botanical gardens
By Saeb Rawashdeh - Jan 07,2018 - Last updated at Jan 07,2018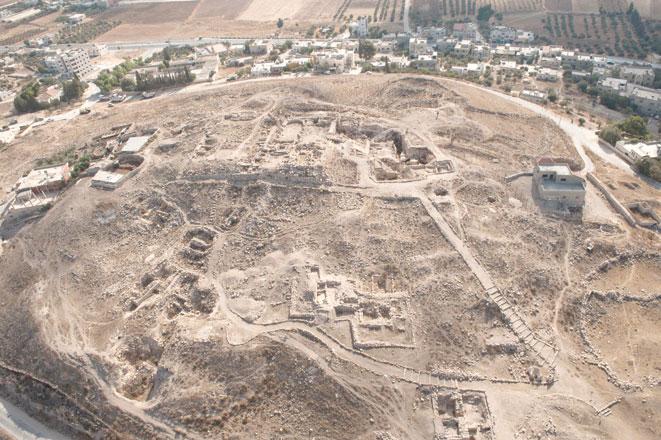 Hisban summit (Photo courtesy of David Kennedy, APAAME)
AMMAN — Community archaeology is about archaeologists adopting a new mindset — one that takes into account the maintenance and safety challenges that ensue as archaeologists excavate and expose walls and installations from past civilizations to the open air, according to a Norwegian scholar.
"Back in the day our primary concern was to do good fieldwork and publish our results in reputable venues, Oystein LaBianca, a professor of anthropology at Andrews University in Michigan, US, said.
"As for the impact of our excavations on the landscapes and communities where we dug, it was beyond our control or responsibility to concern ourselves with that," LaBianca told The Jordan Times in a recent e-mail interview.
"I am grateful to Stanley Beikmann, landscape design professor at Andrews University and member of our excavation team, for suggesting that archaeologists need to start thinking about the places where they excavate as if they were botanical gardens — places specifically dedicated to growing and showcasing a wide range of plants, each labelled with its Latin and common name."
"The comparison is apt," the scholar explained. "Instead of cultivating plants, archaeologists excavate in the ground exposing to the elements a wide range of standing ruins and installations that not only need to be interpreted and labelled, but that also need to be cared for on an on-going basis by well-trained caretakers;" adding that "just as botanical gardens need on-going tending, so do archaeological sites".
"This is what community archaeology is about and what we have tried to do at Hisban," underscored LaBianca, saying that he is pleased that the idea is starting to catch on among fellow archaeologists as well as among many members of our host community.
This shift towards engaging with the local community has also required a shift in how archaeologists go about organising their fieldwork. While the older expeditionary approach works fine if all researchers are concerned about is digging and publishing — one can come as often or as seldom as they like — a field school approach is required if they are to succeed with engaging the local community in protecting, preserving and presenting the site, he explained.
"The field school has us returning every year to the site so as to continue building collaborative partnerships in the local community," the professor said, emphasising that they have found that with their field school approach archaeologists can bring a wider range of faculty experts and students to their projects — not only archaeologists, but also faculty and students with expertise in such fields as architecture, communication, community development, landscape design, media and much more.
"Our field school is thus not primarily about digging up the past, it is equally concerned with building local partnerships and capacity for the sake of protecting, preserving and presenting our site," he said.
"Jordan's vast archaeological heritage is really akin to Saudi Arabia's vast oil reserves," the Norwegian archaeologist emphasised, noting that "at the present time, however, only a select few major archaeological reserves are seen as having potential as part of an expanding heritage economy — places like Petra, Jerash, Um Qais, and so on".
The fact is that if the less frequently visited sites were adequately tended, places such as Neolithic Beida in Petra, or Umm er Rasas near Madaba or Tell Al Umayri (Jordan's Bronze and Iron-Age Pompey) — they could become part of a country-wide programme of themed tours that would transport visitors into fascinating past worlds. Such intentionally educational tours would not only deepen understanding of the past, they would also offer valuable lessons from the past for present and future generations, he underscored.
Related Articles
Jul 29,2017
AMMAN — Community archaeology, a form of archaeology directed by experts to local communities, originated at Tell Hisban during the seventie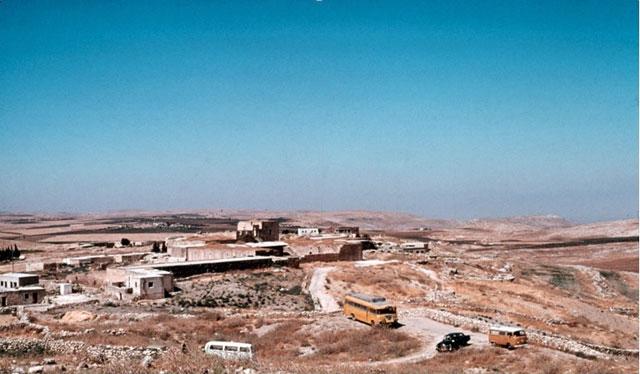 May 24,2018
AMMAN — The idea to develop the Nabulsi complex in Hisban into a community centre came ten years ago from Oystein LaBianca, an American-Norw
Sep 28,2017
AMMAN — By the end of the last Ice Age, hunter-gatherers in southwest Asia who belonged to the Natufian culture (12,500 to 9,500BC), establi
Newsletter
Get top stories and blog posts emailed to you each day.