You are here
One dead, four injured after stray shell from Syria hits house in Ramtha
By Raed Omari - Jun 25,2015 - Last updated at Jun 25,2015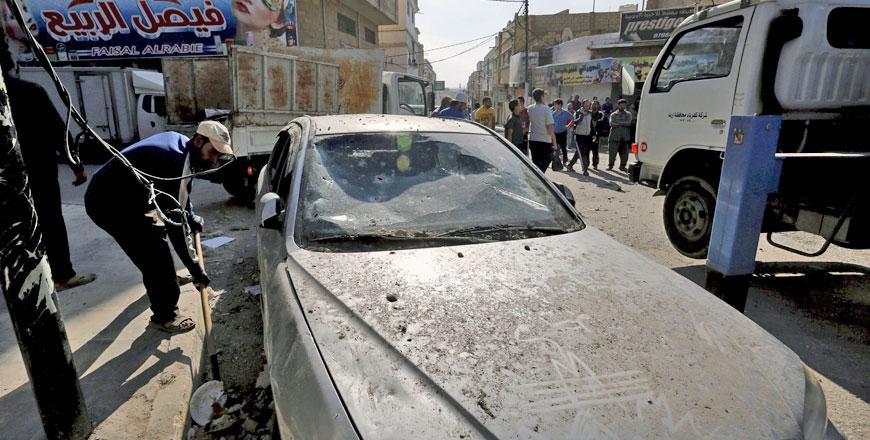 People gather where one of the shells, from fighting in southern Syria, hit a bustling marketplace in the town of Ramtha, 90km north of Amman, on Thursday (Reuters photo by Muhammad Hamed)
AMMAN — One person was killed and four others injured Thursday after "a stray bomb shell" from Syria's Daraa town hit a house in the northern city of Ramtha, an official confirmed.
Ramtha District Governor Bader Qadi told The Jordan Times that a 23-year-old resident of Ramtha died after the shell hit his family home, adding the man died in hospital from his injuries.
Residents of Ramtha told The Jordan Times that the dead was Abdul Munem Al Hourani, who was a student of engineering at the Jordan University of Science and Technology.
The health conditions of the injured are fair, according to Qadi, who noted that the house is in the centre of the main market of Ramtha.
The governor also described the condition in Ramtha, some 90km north of Amman, as "stable and normal", acknowledging at the same time that "anxiety and fear are natural during such circumstances".
The Jordan News Agency, Petra, quoted an official as saying that several mortar shells fell on Ramtha Thursday from Syria, adding that work is under way to identify the source of the attack to retaliate in the "proper way".
In recent remarks to The Jordan Times, residents of the border town, just a few kilometres from the Syrian border, said they have had "sleepless nights" over the past few days due to the proximity of the intense clashes between the Syrian army and the armed opposition near the border.
Related Articles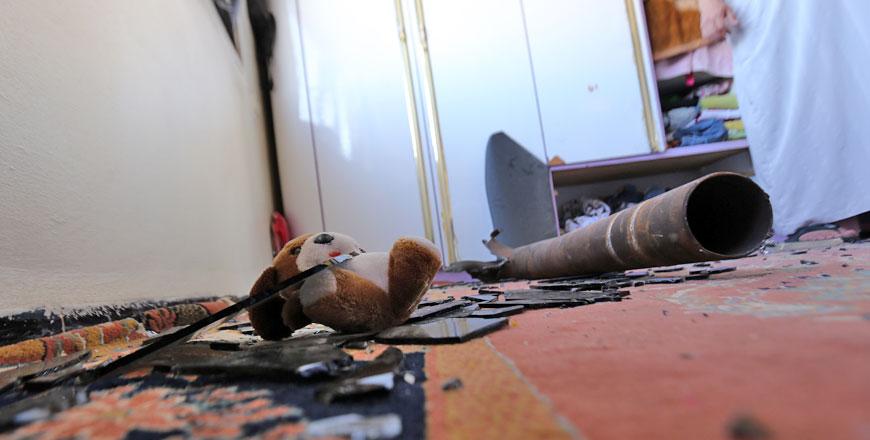 Jun 29,2015
AMMAN – A "stray" bombshell from Syria's Daraa town hit a house in the northern city of Ramtha at 12:30pm on Monday, with no loss of life or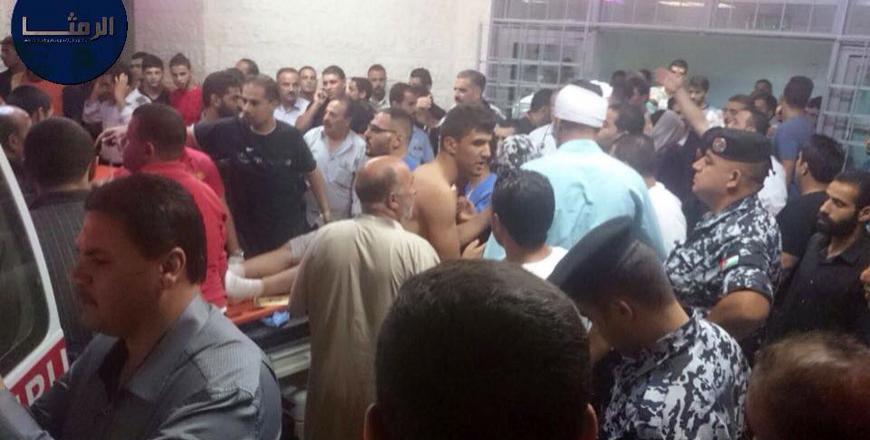 Aug 13,2015
AMMAN — Six Jordanians from one family were injured on Thursday after an illuminating shell from Syria fell on a house in the northern town
Feb 13,2016
RAMTHA – Five mortar shells flying from war-torn Syria fell on Saturday on the border city of Ramtha but no injuries were reported, the Jord
Newsletter
Get top stories and blog posts emailed to you each day.