You are here
Stray shell hits Ramtha from Syria
By Laila Azzeh - Jun 29,2015 - Last updated at Jun 29,2015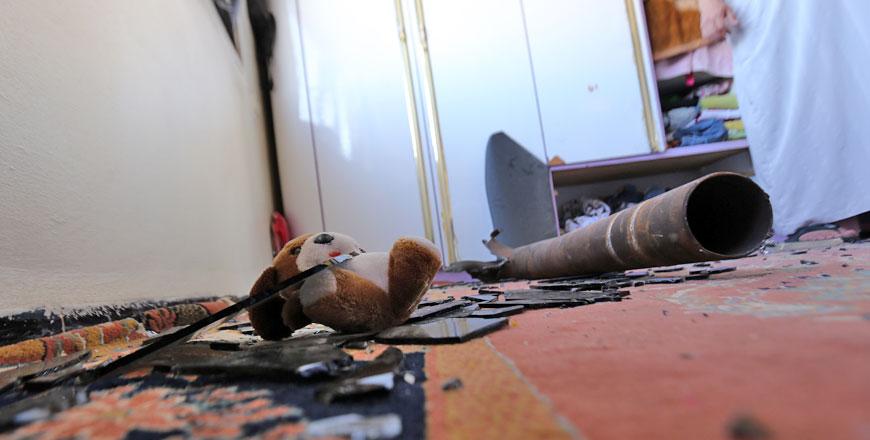 Part of an electric pole that fell in a house in Ramtha, 90km north of Amman, after mortar shells coming from fighting in southern Syria hit the border town last Thursday (AP photo by Raad Adayleh)
AMMAN – A "stray" bombshell from Syria's Daraa town hit a house in the northern city of Ramtha at 12:30pm on Monday, with no loss of life or injuries reported, marking the second similar incident in less than a week, according to an official source.
"No injuries were reported from the shell, which fortunately did not explode," Ramtha District Governor Bader Qadi told The Jordan Times. Speaking while checking the house in question, he noted that the family is "doing well".
On Thursday, one person was killed and four injured after a stray shell from a south Syrian battlefield also hit a house in Ramtha.
After nearly five years since the start of the conflict in Syria, Qadi noted that people in Ramtha, some 90km north of Amman, have "got used" to the situation.
"We hear sporadic explosions from the Syrian side every night that it has become normal to Ramtha residents," the official said.
In recent remarks to The Jordan Times, residents of the border town, just a few kilometres from the Syrian side, said they have had "sleepless nights" over the past few days due to the proximity of the intense clashes between the Syrian army and the armed opposition near the border.
Related Articles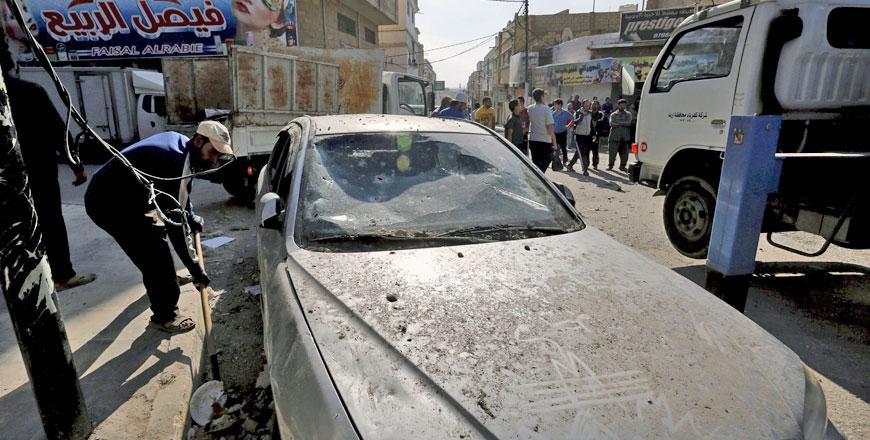 Jun 25,2015
AMMAN — One person was killed and four others injured Thursday after "a stray bomb shell" from Syria's Daraa town hit a house in the norther
Feb 13,2016
RAMTHA – Five mortar shells flying from war-torn Syria fell on Saturday on the border city of Ramtha but no injuries were reported, the Jord
Feb 17,2016
AMMAN — Two stray mortar shells from war-torn Syria fell on Wednesday on the border city of Ramtha, with no injuries reported, according to
Newsletter
Get top stories and blog posts emailed to you each day.