You are here
Orange Jordan looks to solar energy to cover 50% of its needs
By Mohammad Ghazal - Feb 05,2015 - Last updated at Feb 05,2015
AMMAN — Almost half of Orange Jordan's energy needs will come from solar power by the end of this year, according to Raslan Deiranieh, the company's deputy CEO.
The company has floated a tender for building a solar farm to meet some 50 per cent of its energy needs, Deiranieh recently told The Jordan Times.
"At the end of February, we will select the company which will build and run the project on land owned by [Orange Jordan],"
he added.
The project, which is expected to be operational at the end of 2015, will generate some 25-30 million kilowatts a year, which covers half the company's annual needs of 55-60 kilowatts, according to Deiranieh.
"With the recent increase in electricity prices, the company's energy bill rose by about JD1 million annually," he said, noting that its power tariffs rose by 5 per cent this year.
"Electricity prices are one of the main challenges facing telecom operators nowadays. So resorting to renewable energy will help reduce the burden," Deiranieh said.
The solar energy project, which will be managed by the winning bidder, will save the company around JD3 to JD5 million a year, he added.
According to Deiranieh, the company's annual energy bill stands at about JD16 million.
The government introduced regulations in 2012 paving the way for so-called net-metering, under which Jordanians and companies can install renewable energy systems to generate power.
Several renewable energy projects with a total capacity of 1,800 megawatts (MW) will be connected to the national power grid by the end of 2018, according to the Energy Ministry.
Under the country's energy strategy, electricity generated from renewable sources will represent about 10 per cent of the energy mix by 2020.
Jordan annually imports about 97 per cent of its energy needs.
Related Articles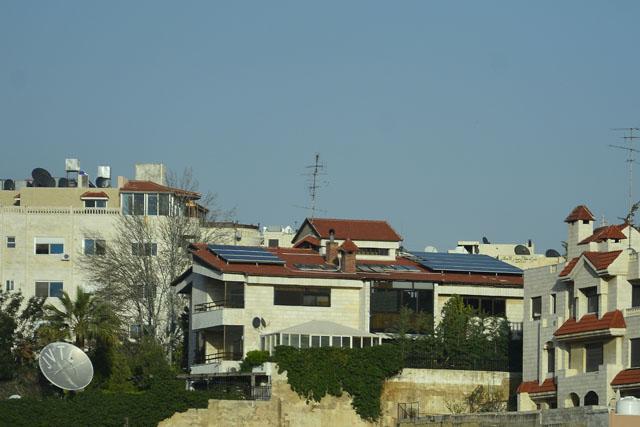 Aug 04,2014
First Solar, a global provider of comprehensive photovoltaic (PV) solar systems, said Monday it signed an agreement to provide engineering, procurement and construction services for the Shams Maan Company's projected 52.5 megawatt solar-run power plant in the southern governorate.
Feb 12,2017
AMMAN — The recent tax hikes on the telecom sector will increase the burden on the "heavily taxed sector"; instead, it is vital to revamp th
Jan 26,2015
Orange Jordan said Sunday its investments to provide fourth generation (4G) services and upgrade the network for 2014-2015 will reach JD250 million.
Newsletter
Get top stories and blog posts emailed to you each day.