You are here
Orange Jordan to spend JD250 million to upgrade network for 4G
By Mohammad Ghazal - Jan 26,2015 - Last updated at Jan 26,2015
AMMAN — Orange Jordan said Sunday its investments to provide fourth generation (4G) services and upgrade the network for 2014-2015 will reach JD250 million.
Orange Jordan, which recently obtained the licence to provide 4G, will introduce the service in Amman during the first half of this year and gradually increase 4G coverage to reach the entire Kingdom at the end of this year, Jean-Francois Thomas, the company's CEO, said at a press conference on Sunday.
"We have already started investments for the 4G licence and total investments in our network from 2014 until the end of this year will reach a quarter-of-a-billion US dollars," Thomas added.
He said the 4G licence for (10+10) MHz frequencies on the 1800 MHz spectrum will cost Orange Jordan JD71 million.
The JD250 million investment in the telecom network will increase the total volume of Orange Jordan's investments since 2000 to JD1 billion, the CEO said.
Thomas added that the company is in the final stages of selecting a provider for the 4G network, noting the winning bidder will be announced soon.
"After the installation of the network and all equipment, we will see the commercial launch before June, and before end of year, all Jordan will be covered by 4G services, which will play an important role in increasing the number of Internet users in the Kingdom," Thomas said.
4G services allow wireless Internet at high speeds, enabling data transfer rates of up to 150 megabits per second.
According to the Telecommunications Regulatory Commission (TRC), the number of Internet users in Jordan reached 5.6 million at the end of September last year with 74 per cent penetration rate.
Raslan Deiranieh, Orange Jordan's deputy CEO, said the launch of 4G services will increase demand on data, especially with the rise in number of smartphone owners. Figures by the Arab Advisers Group indicate that smartphone penetration in Jordan currently stands at 50 per cent.
According to Orange Jordan, some 4-6 per cent of smartphones in Jordan are 4G-enabled and the number is expected to rise significantly with the launch of the 4G services.
Deiranieh said the launch of 4G services will help boost e-education and e-health solutions in the Kingdom.
Mobile penetration in Jordan reached 147 per cent at the end of the third quarter of 2014 with 11 million mobile subscriptions, according to official figures.
Related Articles
Mar 24,2015
Orange Jordan will commercially launch fourth generation services before the end of June after it signed an agreement Tuesday with China's Huawei to build its 4G network.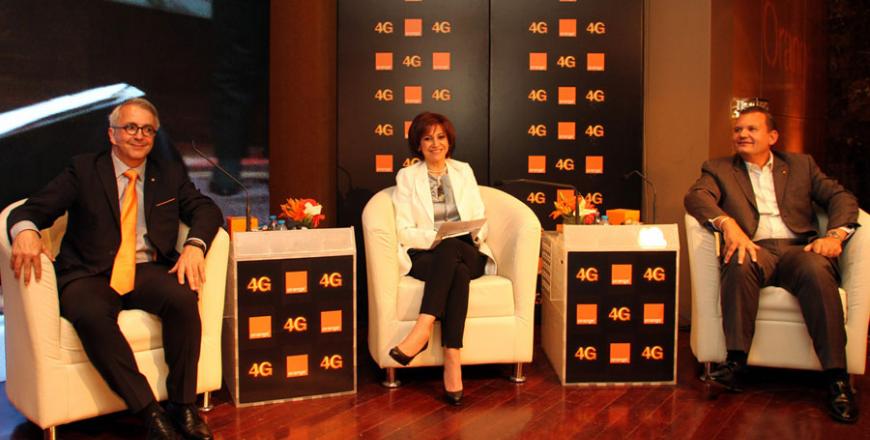 May 26,2015
AMMAN — Orange Jordan on Tuesday announced the launch of its fourth generation (4G) services in the Kingdom, providing mobile and wireless b
Sep 07,2015
AMMAN — Umniah, a subsidiary of Batelco Bahrain, said Monday it will invest $500 million to introduce Fourth Generation (4G) services in the
Newsletter
Get top stories and blog posts emailed to you each day.