You are here
Orphanage becomes hub for environment-friendly practices in Marka
By Laila Azzeh - Sep 09,2014 - Last updated at Sep 09,2014
AMMAN — Mabarrat Um Al Hussein has become a focal point for environment education in the capital's eastern suburb of Marka thanks to USAID- supported projects.
The mabarrat, a home for orphaned and underprivileged boys, is now the incubator of the Green Community Environment Education Centre, through which area residents are acquainted with economic and environmental benefits of adopting energy and water conservation technologies, according to stakeholders.
The centre focuses on providing a venue to teach water and energy conservation and solid waste management, enabling the mabarrat to have a sustainable impact on promoting positive environmental behaviours within the Marka community, the project's supervisors said Tuesday.
Established in cooperation with the USAID Public Action for Water, Energy and Environment Project, the centre operates a 10-kilowatt photovoltaic system, and a rainwater harvesting system, in addition to an outdoor "Green Station".
"The solar system was installed two months ago and so far has managed to reduce the mabarrat electricity bill by 30 per cent," said Hanan Gammoh, the general supervisor of the orphanage.
The environment-friendly systems are being used as educational tools for training sessions held at the mabarrat for students from the area.
"Training sessions are held to convey information regarding best environmental practices and target wide segments of the community," noted Charles Baeder, a Peace Corps volunteer who is helping implement the project.
The training courses have also resulted in students launching anti-littering campaigns within their respective schools, he said.
The "social marketing project to reduce littering by Marka youth" has reached out to more than 750,000 people through a media campaign, which included radio interviews and online social media promotion, according to Baeder.
"The campaigns have encouraged students' participation through competitions and awards," he added.
Since February, 374 young people have been trained on energy and water conservation, while some 4,000 students were reached directly through the anti-littering campaigns, under which 220 garbage containers were presented to schools.
HRH Princess Basma on Tuesday attended the official launch of the centre, stressing the importance of such an initiative in nurturing an environment-friendly culture and practices within the local community.
"It is a remarkable project that turned the young people of the Mabarrat from beneficiaries into leaders," she noted, adding that the orphanage's resources are "limited"; thus, it is important to "save every drop of water" to reach self-sufficiency.
Princess Basma toured the centre and listened to a briefing on its projects by students.
USAID Jordan Mission Director Beth Paige said the permanent environment education centre in Marka will gradually change the local community's environmental behaviour.
"We are not just friends of the environment anymore but have become closer to it," said Muhannad, one of the students participating in the anti-littering and recycling campaign.
Related Articles
Jun 09,2015
I am writing as a Jordanian environmental advocate to address an issue I believe is the bane of Jordan's streets, and which is often overloo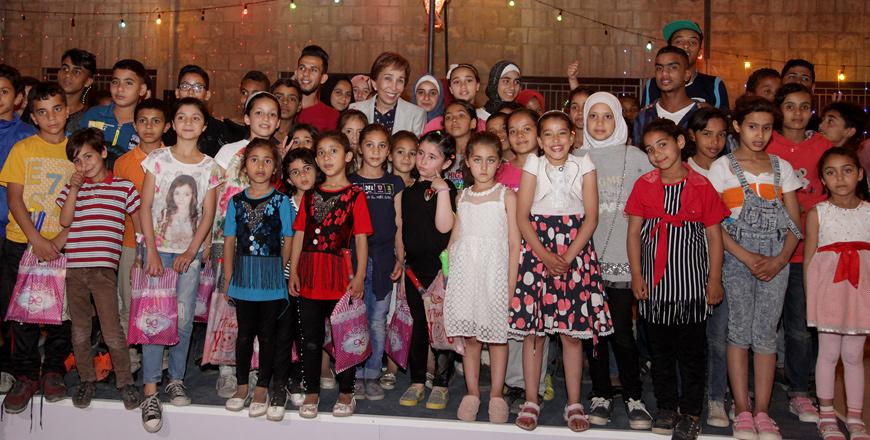 May 22,2018
AMMAN — HRH Princess Basma, president of the Goodwill Campaign's higher committee, on Monday attended an Iftar (fast breaking meal) banquet
Oct 26,2017
AMMAN — Seeking to instill environmental responsibility in the younger generation through art, the Ministry of Environment on Thursday relau
Newsletter
Get top stories and blog posts emailed to you each day.