You are here
Pandemic forces over 2,000 restaurants to close doors
By JT - Oct 20,2021 - Last updated at Oct 21,2021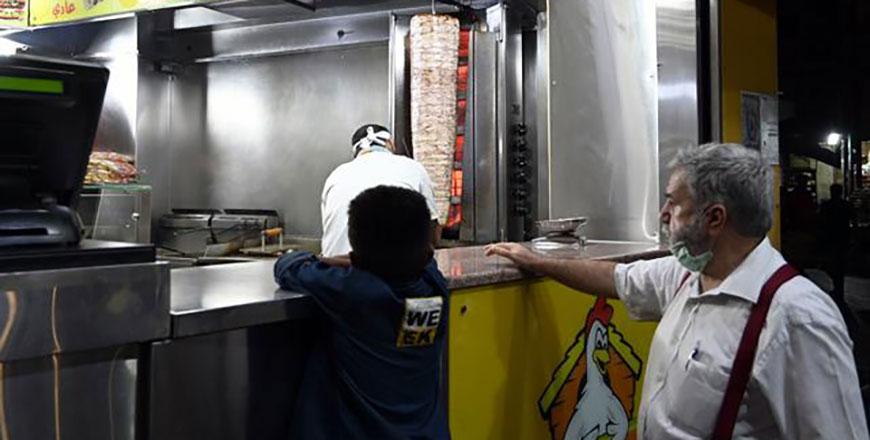 A customer waits for his order at a restaurant in Amman in this recent photo (Photo by Amjad Ghsoun)
AMMAN — The impact of the pandemic has forced more than 2,000 restaurants to shutdown, while more than 15 per cent of 20,000 restaurants that were operative prior the pandemic chose to be subject to sales tax and price floating, according to the Jordanian Union of Restaurants and Confectionery Proprietors (JURCP).
The JURCP, in a statement, said that budget-friendly restaurants' call to increase their prices by 5 to 10 per cent is a "fair demand" to alleviate the restaurants' burdens and help them stay open, the Jordan News Agency, Petra, reported.
The JURCP filed a request for the Ministry of Industry, Trade and Supply to increase the prices at budget-friendly restaurants.
The calls were made after the budget-friendly restaurants sector witnessed million-dinar losses, in addition to having to lay off thousands of workers, JURCP President Omar Al Awad said.
He noted that the popular restaurants and confectionaries sector provides jobs for more than 350,000 people, with 50 per cent of them being foreigners.
The Ministry of Industry, Trade and Supply on Wednesday said that it is considering the JURCP's request, in a way that ensures the interests of both restaurants and consumers.
The ministry indicated that it will decide on the issue "soon", Petra added.
The government had previously decided to lower sales tax and service allowance for more than 1,500 budget-friendly restaurants.
Budget-friendly restaurants in the Kingdom are allowed exemptions from the 16-per cent sales tax and in return they are required to sell their products at low prices, a move meant to alleviate burdens on low-income households.
Newsletter
Get top stories and blog posts emailed to you each day.