You are here
Programme seeks to raise Jordan's new 'smoke-free' generation
By Camille Dupire - Nov 15,2018 - Last updated at Nov 15,2018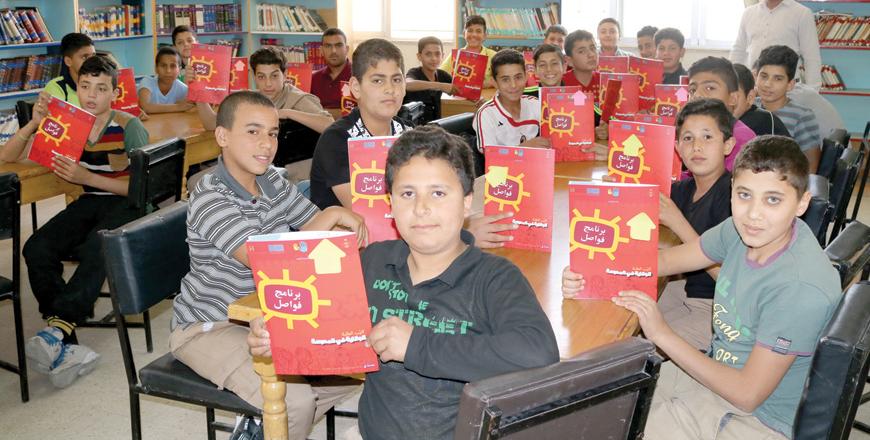 Students take part in awareness raising sessions as part of the Tahseen programme (Photo courtesy of the RHAS)
AMMAN — An initiative established by the Royal Health Awareness Society (RHAS) is working to fight the plague of smoking and drug addiction among the Kingdom's youth, by raising awareness on the harmful effects of these practices.
Established in collaboration with the Ministry of Education, the Ministry of Health and the Anti-Narcotics Department, and in partnership with Mentor Arabia and various NGOs, "Tahseen" (or "Generations Protected") focuses on three different age groups, ranging from 9 to 25 years old.
Divided into three main programmes — the Anti-Smoking Ambassadors (ASA); Unplugged; and Y-Peer — Tahseen seeks to "contribute to the healthy upbringing of future generations and protect them from such risky behaviours", a RHAS statement sent to The Jordan Times said.
In a society where peer pressure accounts for one of the main reasons behind addictive behaviours, children and teenagers are the first at risk of picking up smoking and drug abuse, psychologists agreed in various reports. Tahseen aims to counter that by building the capacity of the younger generation in social and life skills, equipping them with the right skill set to be more resilient, self-confident, enhance their self-esteem and be able to handle peer pressure, the RHAS statement pointed out.
Starting with fourth and sixth grade students, the ASA Programme aims to strengthen the social and emotional capabilities of children through various extra-curricular activities, with the aim of "protecting them from choosing risky behaviours in the future".
Focusing mostly on smoking, the programme trains school counselors and principals to acquire the skills to implement awareness raising activities at their institutions.
After completing the course, each student receives a "passport" certifying his/her status as an "Anti-Smoking Ambassador". "The student passport is a testament to their counseling abilities, after which they can apply what they have learned and are required to log their observations of risky behaviours," the statement highlighted.
So far, the ASA programme has reached 70,000 students from 340 schools located across 27 directorates.
Students from the seventh, eighth and ninth grades also undergo the Unplugged section of the programme, which focuses on spreading awareness on the harmful effects of addiction to smoking and drugs through curricular and extracurricular sessions.
Through 12 lessons implemented over two years by the school counselor, the programme seeks to counter the root of risky behaviours at a critical transitional age.
In Jordan, 32.2 per cent of students between the ages of 13 and 15 consume some form of tobacco, a percentage that rises to 44.5 per cent among teenage boys and to 22.2 per cent for teenage girls, the Status Quo of Tobacco Control in Jordan reported and the World Health Organisation (WHO) showed.
The WHO also indicated that more than 9,000 teenagers (10-14 years old) use tobacco each day in Jordan, placing teenage boys in Jordan at a 1.77 per cent higher daily tobacco usage rate than boys in developed countries.
To ensure the sustainability of the unplugged programme, parents are also targeted through educational sessions covering the drugs' nature and their effects on teenagers.
As of today, 460 schools are involved in the programme, with an outreach of around 84,000 students as well as 4,000 parents, according to the RHAS.
Finally, the Y-Peer programme encompasses youth ages 15 and above, using an interactive and participatory learning method that seeks to build their capacity to raise awareness around them on the dangers of smoking and drugs abuse.
The programme, which is still in its pilot phase, has yielded sessions conducted by 15 trained and certified educators, reaching up to 120 youth from Amman, Karak, Irbid and Jerash, the RHAS statement noted.
Under the Public Health Law, smoking is prohibited in hospitals, healthcare centres, schools, cinemas, theatres, libraries, museums, public and non-governmental buildings, public transport vehicles, airports, closed playgrounds and lecture halls, as well as any other location determined by the health minister.
However, activists have denounced the lack of law enforcement in this regard, stating that "more needs to be done" despite encouraging initial steps.
Every year, more than 3,100 Jordanians are killed by a tobacco-related disease, which means 61 deaths per week. Still, more than 9,000 children aged between 10 and 14 years and 1.051 million people over 15 years of age continue to use tobacco each day, according to the Tobacco Atlas 2018.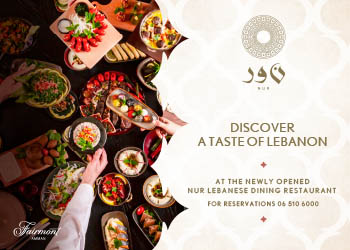 Newsletter
Get top stories and blog posts emailed to you each day.