You are here
Project launched to enhance media literacy at educational institutions
By JT - May 14,2016 - Last updated at May 14,2016
AMMAN — The Jordan Media Institute (JMI), in partnership with UNESCO, has launched a project to contribute to the capacity building of national educational institutions in media and information literacy (MIL).
The MIL programme is a component of the EU-funded and UNESCO-implemented Support to Media Project in Jordan.
Media literacy is defined as the ability of citizens to access, organise and analyse information and create texts, images and sounds through all available media platforms, according to a joint statement released on Saturday by the organisations involved in the project.
The programme is also aimed at spreading awareness and knowledge on media literacy among decision makers, opinion leaders and society.
JMI Dean Basim Tweissi highlighted the importance of MIL — especially amid recent developments — in honing people's skills in dealing with media and information and in guarding them against negative influences of the media, such as misleading news and political propaganda.
The JMI, he added, will be working mainly with the universities of Al Hussein Bin Talal and Aal al Bayt.
The statement quoted Biljana Tatomir, senior project officer at UNESCO's Support to Media in Jordan Project, as saying that people who are media literate understand how crucial news and information are to creating pluralistic and accountable societies.
She explained that media literacy means understanding the value of news and information, the power of media messages and the role that the public can play in setting the public agenda.
"Media literacy programmes teach the skills of critical thinking and analysis, the difference between news and opinion," Tatomir added.
JMI and UNESCO signed an agreement covering the first phase of the project, under which the institute will develop a policy paper on MIL in Jordanian educational institutions and an analysis of the curricula of universities, and produce a strategy on how best to integrate MIL in their curricula.
The project will, at a later stage, introduce media and information literacy concepts into educational institutions' curricula.
Moreover, the JMI, in cooperation with the Ministry of Education, Jordanian universities and the Jordan Education Initiative, will train teachers on MIL skills and transfer the knowledge to students in grades seven to nine in a number of schools.
The institute will cooperate with experts and researchers to develop MIL curriculum for teachers based on the one developed by UNESCO in 2011, the statement said.
UNESCO began implementing the EU-funded Support to Media Project in 2014.
Other components include enabling legal frameworks, entry-level journalism education and community media.
Related Articles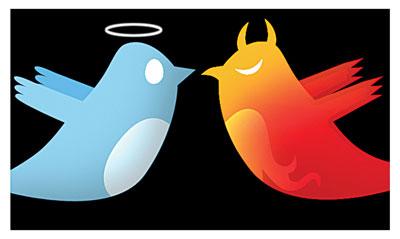 Mar 06,2017
AMMAN — An EU-funded media literacy project is equipping school students with the skills needed to access and analyse media content in a way
Jun 20,2017
AMMAN — The media and information literacy (MIL) clubs have concluded their sessions as students finished their end-of year exams in schools
May 21,2017
AMMAN — The Jordan Media Institute (JMI)'s Media and Information Literacy project, implemented in partnership with UNESCO and with the suppo
Newsletter
Get top stories and blog posts emailed to you each day.