You are here
Public explores idea of home, identity through artistic collage
By Camille Dupire - May 05,2018 - Last updated at May 05,2018
Art enthusiasts take part in a free collage workshop at Jacaranda Images in Jabal Amman on Saturday (Photo courtesy of Jacaranda Images)
AMMAN — Art enthusiasts of all ages on Saturday took part in a collage workshop held at local gallery Jacaranda Images, under the title "Collage of Home and Memories".
Aimed at providing aspiring artists with a chance to explore collage techniques to create artwork celebrating experimentation and creative process, the activity was conducted in the framework of Jordanian artist's Ahmed El Khalidi's solo exhibition "Swapped at Birth", running through May 17.
"We wanted to have people experiment with different papers, techniques and ideas to create and innovative collages to talk about their story and their home, all the while learning about colour, composition, texture, shape and execution," said Barbara Rowell, owner of Jacaranda, adding "El Khalidi's show is part of this year's Image Festival Amman, which is centred around the theme of 'HOME'."
"Through photography and graphics, 'Swapped At Birth' explored the differences and similarities of the artist's original home Jordan and his new home Australia. We thought his use of collages and superposition of images could inspire the public in creating their own version of home on paper," she told The Jordan Times.
El Khalidi delivered a talk about the creative and personal story behind his photo collage exhibition, saying "With 'Swapped at Birth', I have layered images, textures and abstract symbols to create collages to record my personal story memories of what 'home' means to me now. This work shows that home for me can be a physical or a psychological place that changes due to our circumstances, as a place of belonging, but also can be a place of displacement and confusion."
"Our memories, such as our early childhood, may be filled with gaps, unreliable and they can fade or get lost. I draw on these remnants from Kuwait and Jordan for my work along with the new images that are embedded from Australia. I like to play with photos and language to explore the importance of those memories through words, sentences and visual short stories," he continued.
Participants in the workshop, which was free of charge, were provided with a variety of material which they were invited to use to explore what symbols and images represent their idea of "Home".
"Art is a language shared between us all, individuals and cultures, and with collage you can layer images, texture and abstract symbols to create a picture that records your personal story," Rowell explained, expressing that "this is an artistic journey into self-expression and creative thinking about yourself, identity and surrounding where anyone is free to explore various combinations of materials".
Provided with the initial colour palettes, aspiring artists started mixing colours to create their very personal background to a combination of imagery composed on the page following their inner instincts.
Through collage and layering, they had a firsthand experience of texture rubbings and transfers using a variety of available tools.
The exhibition and the workshop were organised with the support of the Australian embassy in Amman, as part of the Jabal Amman Cultural Week, held to celebrate Jabal Amman's heritage, vibrant present and future as the heart of the capital and the meeting point of diverse cultural activities, according to its organisers.
Related Articles
Apr 05,2015
A more appropriate title could not have been given to Clara Amado's exhibition at Instituto Cervantes. For, the word "Horizons" perfectly describes the images on display and they, in turn, open for the viewer infinite perspectives, both perceptible and imaginary.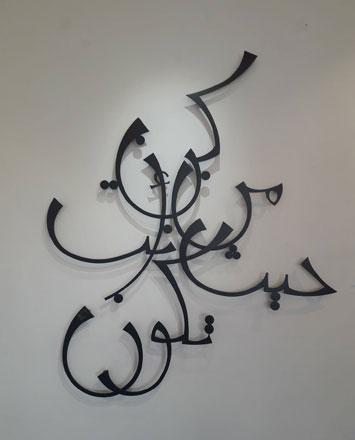 Oct 26,2017
AMMAN — Using Arabic calligraphy to convey her personal feelings towards the difficulty of change and the relation to one's home, artist Dia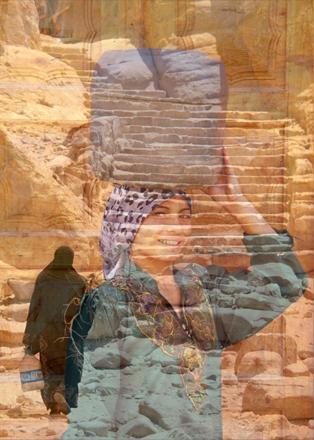 Apr 04,2017
AMMAN — Little over five years since her first exhibition at Jacaranda Images, and as part of The Image Festival Amman, now in its sixth edi
Newsletter
Get top stories and blog posts emailed to you each day.