You are here
Queen tours first JRF-IKEA handicrafts collection
By JT - Dec 06,2017 - Last updated at Dec 06,2017
Her Majesty Queen Rania meets with participants in the handicrafts project run by IKEA and JRF on Tuesday (Photo courtesy of Royal Court)
AMMAN — Her Majesty Queen Rania on Tuesday visited IKEA Jordan to view the multinational furniture group's first Jordanian collection, developed in partnership with the Jordan River Foundation (JRF), a statement from Her Majesty's Office said.
The collection, titled "TILLTALANDE", was handcrafted by a group of 110 local artisans consisting of Jordanian women and Syrian refugees.
Launched in an effort to provide sustainable livelihoods to underprivileged women in Jordan, the IKEA-JRF collaboration taps into artisans' unique handicraft skills to provide affordable, locally-inspired items. The number of women employed by the project is set to double in 2018, and is projected to reach 400 by the end of 2020.
Her Majesty was welcomed by partner development leader at IKEA of Sweden, Ann-Sofie Gunnarsson, CEO of IKEA's franchise owner in Kuwait, Morocco and Jordan, IKEA Al Homaizi, Marino Maganto, and IKEA Jordan store manager, Carsten Ebel.
Accompanied by local and international IKEA representatives, as well as JRF Director General Enaam Barishi, Queen Rania viewed the range of locally produced handcrafted textile items on display, which includes cushion covers, floor cushions, and rugs.
Her Majesty also met with several of the female artisans who produced the collection to discuss the impact the partnership has had on their lives and families. The Queen noted that this collaboration has helped overcome barriers faced in introducing JRF products to new international markets. She also commended the craftswomen's hard work, creativity and determination to overcome social barriers, which has increased their products' competitiveness on the global stage.
In turn, the women thanked Queen Rania for supporting their efforts, making it possible for items representing Jordan's heritage and identity to be sold alongside international products. They also expressed their gratitude for the IKEA-JRF partnership, which is helping them attain financial independence and is motivating them to continue to work even harder.
The launch of the collection from IKEA's store in Jordan marks the first phase of a special partnership between IKEA and JRF. During the first half of 2018, the collection will be rolled out at several Middle Eastern IKEA stores, as well as a number of high-profile stores in Europe and the US, paving the way for a wider release in the near future.
Last February, JRF and IKEA teamed up to explore joint opportunities to empower Jordanian women and Syrian refugees in the country, collaborating on identifying employment opportunities that can integrate women into the workforce and society as a whole.
JRF is a non-profit, non-governmental organisation established in 1995 and chaired by Her Majesty Queen Rania. The foundation operates the Jordan River Child Safety and Jordan River Community Empowerment programmes, and aims to engage Jordanians to realise their full economic potential and overcome social challenges.
Related Articles
Oct 23,2016
AMMAN — His Majesty King Abdullah on Sunday received Range and Supply Manager at IKEA Group Jesper Brodin at Al Husseiniya Palace, according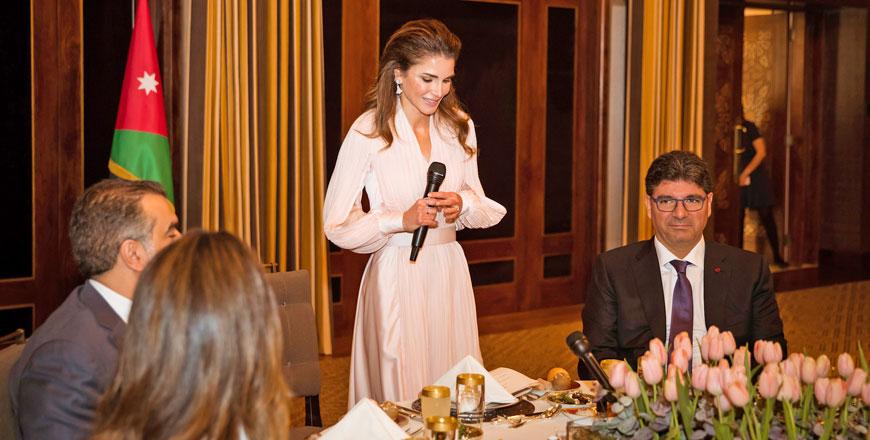 May 08,2018
AMMAN — Her Majesty Queen Rania, chairperson of the Jordan River Foundation (JRF), on Tuesday expressed her gratitude to major donors, inclu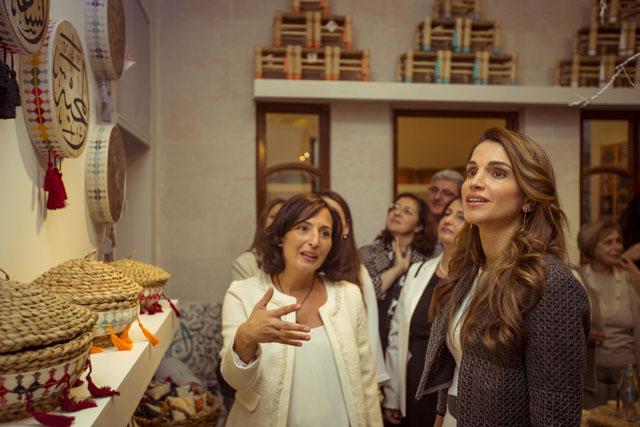 Oct 28,2014
Her Majesty Queen Rania on Tuesday visited the Jordan River Foundation's (JRF) 19th annual handicrafts exhibition titled "Musings of Traditional Jordan".
Newsletter
Get top stories and blog posts emailed to you each day.