You are here
Razzaz outlines government's 2-year priorities
Priorities rest on productivity, rule of law, solidarity
By Mohammad Ghazal - Nov 15,2018 - Last updated at Nov 15,2018
AMMAN — The government's priorities for the next two years will be primarily centred around enhancing the Kingdom's productivity, the state of law and solidarity, Prime Minister Omar Razzaz said on Thursday.
Razzaz added that the government will make public during the next days its work priorities for 2019 and 2020.
During a meeting with editors-in-chief of local dailies and journalists, Razzaz said that citizens' needs and their concerns lie at the heart of the set priorities, which, he added, are not an "unachievable wishlist, rather applicable and fundable goals with tangible impact on citizens' lives".
The premier also said that the priorities are in line with His Majesty King Abdullah's Royal Directives listed in the Letter of Designation, which focused on Jordan's productivity and the state of law and solidarity, which constitute a "launching pad" towards realising a "national renaissance".
To achieve rule of law, Razzaz said that the government will improve relevant legislation, develop political life, protect public freedoms, combat corruption, enhance integrity and transparency and advance decentralisation and citizens' participation in their communities.
Regarding plans to enhance productivity, Razzaz said that the government will address unemployment, achieve economic growth and bolster the performance of public administration.
During a meeting with professional associations on Wednesday, Razzaz said that his government will create 30,000 jobs during the next two years as per the priorities set for 2019 and 2020.
To achieve solidarity, the government will focus on social protection and improving the level of public services, such as health, education, water, environment and transportation.
Razzaz said that the priorities will contribute to restoring citizens' trust in government, noting that notes received on the priorities will be incorporated in the planned programmes and projects.
Describing the 2019-2020 priorities as "ambitious", journalists said that what matters is the implementation of all the promises the government put forward.
Also on Thursday, Razzaz met with representatives of the industrial and trade sectors over the 2019-2020 priorities.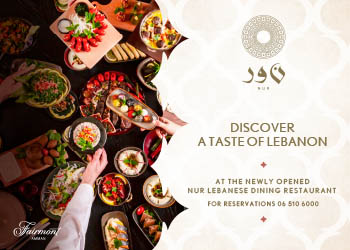 Newsletter
Get top stories and blog posts emailed to you each day.