You are here
Recent rain channels 2mcm of water into dams
By Hana Namrouqa - Apr 13,2015 - Last updated at Apr 13,2015
AMMAN — Two million cubic metres (mcm) of water entered the country's 10 major dams over the past few days, raising storage levels to 65.54 per cent of their total capacity of 325mcm, officials said on Saturday.
A depression and a cold air mass, which affected the Kingdom between Friday and Monday, increased water stored at the dams, which now hold 213.3mcm, according to the Ministry of Water and Irrigation.
In a statement e-emailed to The Jordan Times, Water Minister Hazem Nasser said a total of 700mcm of rainfall was registered during the recent depression, underscoring that this will have a positive impact on water reserves and the agriculture sector.
"The depression and the rain it brought during this time of the year recharged groundwater and raised storage in the dams, which will ensure a successful season for rain-fed and summer crops," Nasser added.
Rain during this time of the year is beneficial not only in raising dams' storage, but also in increasing soil humidity and decreasing the amount of water pumped to farmers cultivating fruit trees, according to Jordan Valley Authority (JVA) Secretary General Saad Abu Hammour.
"Rain-fed crops and fruit trees are expected to witness better production after the recent rain. This has helped the JVA reduce the amount of water pumped for irrigation; however, greenhouse and vegetable farmers continued to receive irrigation water as usual," Abu Hammour told The Jordan Times.
Agriculture Ministry Spokesperson Nimer Haddadin also highlighted the positive impact of the recent rain on the agricultural sector.
"There is an old saying amongst farmers and peasants that rain in April revives crops, and this is true. The recent rain has recharged artesian wells, raised soil humidity and washed away the dirt and dust from crops and tree leaves, which will result in better production this year, both in quantity and quality," Haddadin told The Jordan Times over the phone.
In addition, the recent rain will increase green spaces across the country and boost natural pastures, which means that farmers will spend less money on fodder this year, he noted.
Although Haddadin voiced concern that wheat and barley crops might rot if the weather does not warm up soon, he underscored that it was too early to speculate on the success of grain cultivation.
The depression and cold air mass, which tapered off on Monday evening, brought heavy rainfall to most parts of the country, and light snow to mountainous areas in the capital as well as the northern and southern regions.
Temperatures during the depression dropped more than 12ºC below their annual average of 21ºC during this time of year, according to the Jordan Meteorological Department (JMD).
A slight rise in temperatures is forecast for Tuesday as the country will be affected by an upper trough.
However, mercury levels will remain below their annual average, with temperatures in the capital ranging between a high of 17ºC and a low of 8ºC.
The weather will be fair during the day with southeasterly moderate to brisk winds raising dust in the desert, a JMD meteorologist said.
As of Wednesday afternoon, the country will be affected by unstable weather conditions, with scattered showers, thunder and lightning expected, particularly at night.
Temperatures in Amman are forecast to reach a maximum of 22ºC during the day and drop to a minimum of 11ºC at night, when winds will become northwesterly brisk, according to the JMD.
A drop in temperatures is expected on Thursday and the weather will be cloudy with scattered rain during the day, the meteorologist added.
Temperatures in the capital will range between a high of 19ºC and a low of 9ºC, with northeasterly to northwesterly moderate to brisk winds.
| | | | |
| --- | --- | --- | --- |
| Dam | Current storage (mcm) | Total Capacity (mcm) | Storage Percentage |
| Wihdeh | 61.4 | 110 | 55.8 |
| Wadi Al Arab | 12.37 | 6.79 | 73.7 |
| Sharahbil | 1.04 | 3.96 | 26.2 |
| King Talal | 67.1 | 75 | 89.4 |
| Karameh | 16.4 | 52 | 29.9 |
| Wadi Shuaib | 1.43 | 1.41 | 100 |
| Kafrain | 4.73 | 8.45 | 55.9 |
| Tannour | 14.5 | 16.8 | 86.7 |
| Waleh | 5.97 | 8.18 | 72.9 |
| Mujib | 28.2 | 29.8 | 94.6 |
Source: Ministry of Water and Irrigation
Related Articles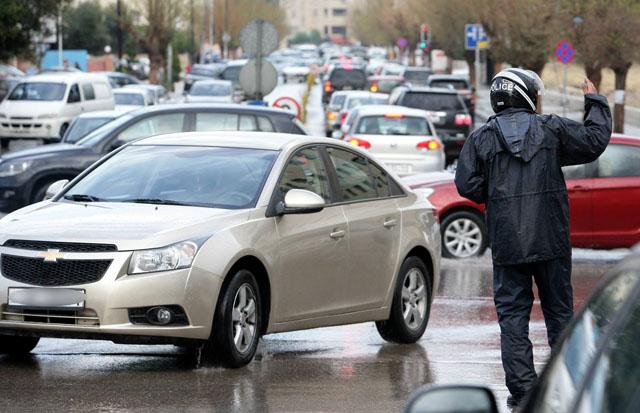 Mar 12,2014
Rainfall over the past two days dispelled fears of a looming drought this year, with some five million cubic metres (mcm) of water entering the dams between late Tuesday and early Wednesday, according to officials.
Apr 15,2015
Unstable weather conditions that brought dust to the Kingdom on Wednesday are expected to come to an end on Thursday, with a chance of rain particularly in the south, according to the Jordan Meteorological Department (JMD).
Mar 13,2014
Twelve million cubic metres (mcm) of water entered the dams since the Kingdom was affected on Tuesday night by a depression and a cold front, forecast to taper off late Friday, officials said on Thursday.
Newsletter
Get top stories and blog posts emailed to you each day.